RCIA Institute for Parish Teams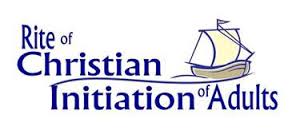 The Offices of Worship and Evangelization / Formantion / Youth & Family Life, along with the Diocesan RCIA Committee, will be hosting the next installment of the Diocesan RCIA Institute on Saturday, February 1, 2020. The location will be in the Parish Hall at Incarnation Catholic Church, 5124 Gateway Drive, Tampa, FL 33615. Our facilitators will be Nick Wagner and Diana Macalintal, co-founders and co-directors of TeamRCIA, an online resource for catechumenal ministry.
The Diocesan RCIA Institute is designed for RCIA Teams (i.e., clergy, coordinators, catechists & sponsors) as a source of ongoing formation and to give practical information on the parish process of initiating those persons seeking to become Catholic Christians.
SCHEDULE for February 1, 2020:
8:30 AM Check in & Hospitality
9 AM Morning Prayer
9:20 AM Session 1: RCIA that Works!
10:40 AM Break
11 AM Session 2: Seeking the Living God – Five Questions for Conversion
12:15 PM Lunch (included with registration)
1 PM Session 3: Your Parish IS the Curriculum – RCIA in the Midst of the Assembly
2:30 PM Adjourn
Registration deadline is Monday, January 27, 2020. No registrations will be accepted after January 27 and WALK INS will NOT be accepted the day of the event.
CLICK HERE to download a PDF version of the registration brochure.
INDIVIDUAL FEE: $30 pp (must be received by January 27th)
GROUP FEE: $27 pp (6 or more people registered together at the same time)