French Boys Choir – Free Concert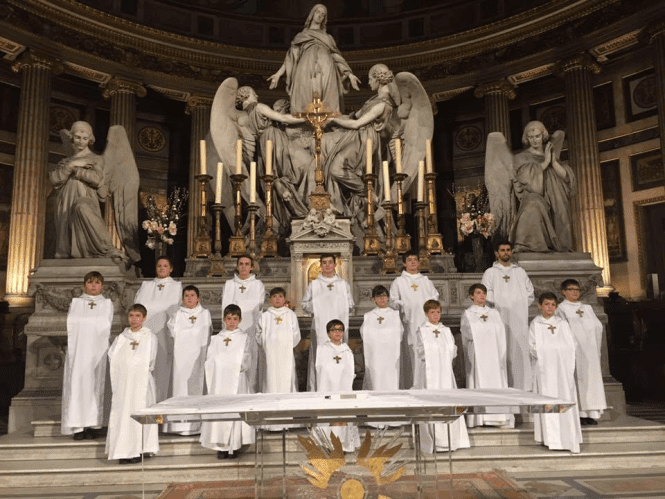 Saint Joseph parish in St. Petersburg is hosting "Les Moineaux" French Boy's choir for a free concert. It is a true honor to host the boys choir  'Les Moineaux', which means "the sparrows".  We join in solidarity with the church of France. The world was devastated at the loss of Notre Dame Cathedral during Holy Week. Through our hosting this International cultural and faith exchange we stand with our brothers and sisters in France expressing our love and support for them.
All are invited to attend this free concert at 7:00 pm on Wednesday, July 3, 2019 at St. Joseph Catholic Church, located at 2101 22nd Ave. South, St. Petersburg, Florida 33712.