The speakers for the 1st Annual Marian Congress on Saturday, May 11, 2019 are:
Most Reverend William Amove Avenya, Bishop of the Diocese of Gboko , Nigeria
Main Celebrant & Homilist of the Mass of Renewal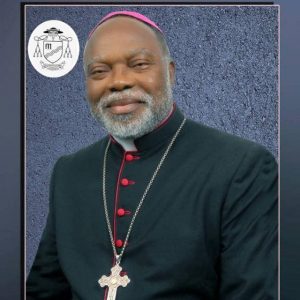 Most Reverend William Amove Avenya was born on June 21, 1955 in Benue State, Central Nigeria. He attended Mount St. Gabriel Secondary School, Makurdi, Benue
State and later St. Augustin's Major Seminary, Jos, Plateau State in Central Nigeria.
He also attended Manchester University, England, where he did his doctorate in
Education in 1989. Bishop Avenya was ordained a priest on May 30, 1981, appointed
Auxiliary Bishop of Makurdi Diocese on November 28, 2008 and consecrated on
January 24, 2009. With the creation of Gboko Diocese (from Makurdia Diocese) on
December 29, 2012, His Excellency was appointed its first Bishop. He was installed
as Bishop of Gboko on February 24, 2013.
Rachel Dutilly – "Mary: A Gift from Jesus"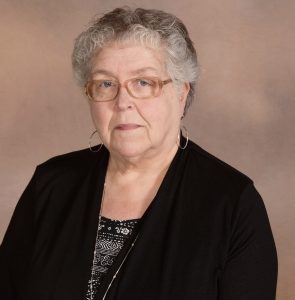 Originally from New Hampshire, Rachel Dutilly was a Sister of Holy Cross from 1967 to 1993. During this time she taught in elementary and secondary schools, worked as Pastoral Minister with Native Americans in Montana, taught in a government school in Bhutan and was a missionary in Bangladesh. Rachel's experience also includes being a phone counselor at a Women's Center, co-founder of Bethel House of Prayer and a counselor at Maria Goretti, a 250 women's residence in Montreal. After returning to the USA in 1996, she worked as a Special Education Director and teacher in her hometown and had the privilege of being an Easter Seals foster mom to a little girl with Down Syndrome. Rachel is a Spiritual Director certified by the Mercy Center in Colorado and a Certified Riso-Hudson Enneagram teacher/counselor. She moved to Florida in 2005 and is a member of Blessed Trinity Catholic Church.
GregMary Ajide – "Mary: Our Refuge in Time of Danger"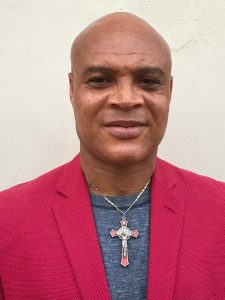 GregMary is from the local Government of Anambra State, Nigeria. He manifested a great love and devotion of the Blessed Virgin Mary early in his childhood. Formerly, he was the Awka Diocesan Coordinator of the Marian Movement of Priests and Associates (MMP), and Secretary of the Blue Army of Our Lady in his Parish where he also led the Laity Council. He currently runs a Marian Center and Apostolate well known as Virgo Clemens International (VCI). He is a renowned Marian Crusader who goes out among the people delivering talks and conducting retreats. GregMary states that he was mysteriously called to the vineyard of God by the Blessed Virgin and is blessed with Heavenly visitations and Marian miracles of the sun. He has written some very beautiful books about Mary that have been approved for publication by Ecclesiastical authority.
Father Carlos Rojas – "Marian Consecration as a Covenant of Love"
From the Gospel of John 19:26-27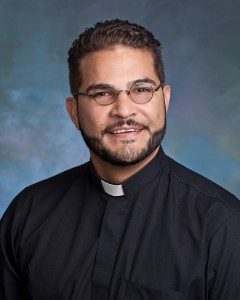 Father Carlos Rojas was born in Boston, Massachusetts and raised in Puerto Rico. At age 15, he migrated with his family to Tampa. He graduated from St. John Vianney Seminary in Miami where he received a BA in Philosophy and then St. Vincent de Paul Regional Seminary in Boynton Beach where he received a Master of Divinity and a Master of Arts in Theology. Father Rojas was ordained to the priesthood for the Diocese of St. Petersburg on May 20, 2006. He is a certified Spiritual and Retreat Director from the Institute of Priestly Formation from Creighton University. He recently completed a pontifical certificate in Marian Studies from the International Marian Research Institute from the University of Dayton, Ohio. He considers himself a Marian Diocesan Priest with the mission of raising children into Christ Jesus in partnership with Mary, in the spirit of St. Joseph, chaste spouse of Mary.