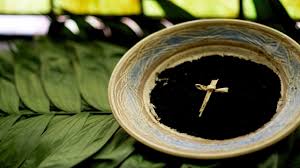 The season of Lent begins with Ash Wednesday on February 17, 2021. This forty day season is a time Christians prepare their hearts and reflect more deeply on their baptismal call to continuing conversion through the disciplines of prayer, fasting and almsgiving. Masses throughout the season of Lent emphasize the baptismal and penitential aspects of Lent so that Catholics and catechumens ("elect") can prepare themselves for the celebration of the sacraments at Easter. Lent concludes during the day of Holy Thursday (April 1, 2021).
Holy Week begins with Passion/Palm Sunday on the weekend of March 28, 2021 and culminates with the Great Easter Vigil on Saturday, April 3, 2021. In the Diocese of St. Petersburg, the Easter Vigil begins at 8:00 p.m. and it is during this celebration where the Elect (unbaptized) who have been preparing throughout all of Lent are initiated into the Catholic faith through the sacraments of Baptism, Confirmation and Eucharist.
The fifty days from Easter Sunday (April 4, 2021) to Pentecost (weekend of May 23, 2021) are celebrated as one feast. The entire Easter season is considered one "great Sunday" and the first eight days make up the octave of Easter and are celebrated as solemnities of the Lord.
The following resources are provided so parishes may adequately prepare for the seasons of Lent and Easter during this time of COVID-19: