Obituary ~ January 4, 2016

Bishop Raymond Lessard, Bishop Emeritus of Savannah and spiritual director and professor of  Ecclesiology at the St. Vincent de Paul Regional Seminary. On Sunday, January 3rd, the Epiphany of the Lord, he was called home to the Father and can finally rest his weary body.  (More at this link.)
The following services have been arranged:
~ On Saturday January 9th at SVDP there will be a wake from 11 to 12 noon followed by a Memorial Mass celebrated by Bishop Gregory Hartmayer of Savannah.
~ His Funeral Liturgy and Burial will be on Tuesday January 12th at 12 noon at the
Cathedral in Savannah, Georgia.
In lieu of flowers please consider making a donation to St. Vincent de Paul Regional Seminary in his name.
Rev. Callist Nyambo (Death notice pdf)
We received word this morning (January 4, 2016) that Father Callist Nyambo, 76, a retired priest of the Diocese of St. Petersburg, passed away on Sunday, January 3, 2016, following a brief hospitalization.
All funeral services will take place at All Saints Catholic Church, 2801 Curlew Road, Clearwater. Arrangements are as follows:
Reception of the body and Evening Prayer: Sunday, January 10, 4:00 p.m.
Funeral Mass: Monday, January 11, 12:00 p.m.
Bishop Robert Lynch will be the main celebrant
All priests who wish to concelebrate should bring an alb and white stole.
Father Nyambo will be buried in Tanzania at a later date.
Please keep Father Nyambo's niece, Devota Nyambo, and all surviving family members and loved ones, including his dear friend, Father Hugh Chikawe, in your thoughts and prayers during this difficult time.
Rev. Gabriel Fox (Death notice pdf)
Reverend Gabriel James Fox, 79, a retired priest of the Diocese of Gaylord, Michigan, on Monday, December 28, 2015, at Bayfront Medical Center, St. Petersburg, after a brief illness.
Father Fox was born and raised in Chicago Heights, Illinois. In 1968, following several years of secular employment, he joined the Conventual Franciscan Order in Indiana and was ordained to the priesthood at the Basilica of St. Paul in Rome in April of 1974.
After moving full-time to the Diocese of St. Petersburg, Father Fox provided humble, dedicated assistance to the following parishes: Sacred Heart, Pinellas Park, St. Matthew, Largo, and Holy Cross, Transfiguration, and the Cathedral of St. Jude the Apostle, St. Petersburg.
Visitation will be held at St. Agnes Church, 1501 Chicago Road in Chicago Heights, IL 60411 on Thursday, January 7, 2016 from 9:30 a.m. until the 11:00 a.m. Mass of Christian Burial. The Most Reverend Steven J. Raica, Bishop of the Diocese of Gaylord, will preside and Fr. Pius Poff, OFM Conv., will offer the homily. Burial will take place at Assumption Cemetery in Glenwood, IL following the Mass.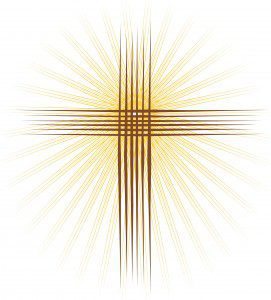 May their souls and the souls of all the faithful departed through the mercy of God, rest in peace.