Saint Leo University Free Theology Round Table: Catholicism & American Politics – September 30, 2020 and October 20, 2020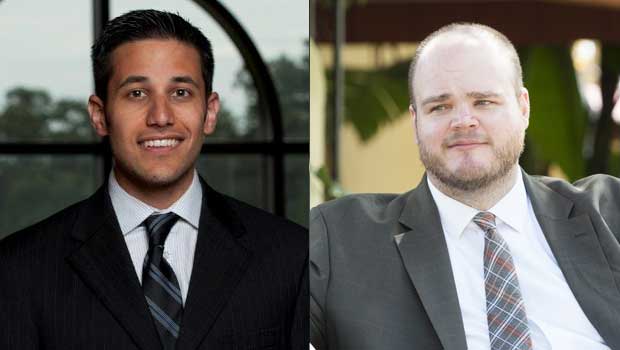 Join Saint Leo University Professors Stephen Okey and Frank Orlando as they discuss the history, theology, and context of the intersection of American Political Life and Catholicism on September 30 at 7-8PM. The second session on Tuesday, October 20 at 7-8PM will deal more specifically with Catholics and the 2020 election.
Orlando is an instructor of political science and is the director of the Saint Leo University Polling Institute. He holds degrees in political science and geography from Michigan State (B.A.) and political science from Duke University (M.A.). His research focuses on American national institutions and the impact of social media on mass behavior. He teaches courses on American politics, behavior, and political methodology.
Okey is an associate professor of theology at Saint Leo and teaches courses in Catholic theology and ethics. He earned his master's degree in theology from the University of Chicago Divinity School and his Ph.D. in systematic theology from Boston College. He is the author of A Theology of Conversation: An Introduction to David Tracy, published in 2018 with Liturgical Press Academic. He has published scholarly essays in Political Theology and Communicazioni Sociali. His research interests are in public theology, Catholic social teaching, and technology.
Catholicism and American Politics – Wednesday, September 30, 7-8 p.m. (ET)
Catholicism and the 2020 Election – Tuesday, October 20, 7-8 p.m. EST (ET)
To RSVP and receive the link to the webinars- email Dr. Randall Woodard at randall.woodard@saintleo.edu.