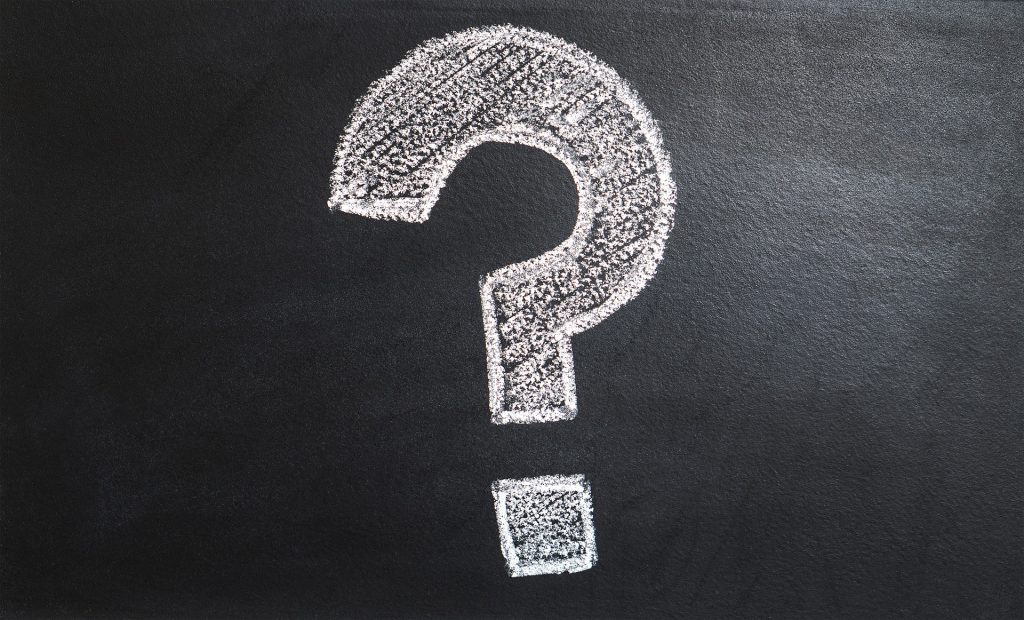 Below are the most frequently asked questions concerning the Annual Pastoral Appeal. If you have a question, but do not find it below, please click here to contact the Office of Stewardship & Development for more information on the Annual Pastoral Appeal.
‣ Can I make a pledge or gift online?
Yes. Click here to connect to our online giving page.
‣ What is the Annual Pastoral Appeal?
All of the parishes and missions in the Diocese of St. Petersburg contribute roughly 13% of their combined parish revenues to fund the operating budget of our diocesan level ministries and services which serve our five counties.The Annual Pastoral Appeal (APA) is an annual fundraiser, or appeal, to the parishioners of the diocese asking them to contribute directly to diocesan ministries and services.  The ultimate goal for each parish and mission is to reach or exceed the assessment amount through APA.  If the assessment is paid through direct donations from parishioners, more offertory money will remain at the parish to fund parish level ministry. However, if the goal is not met, the balance due is billed to the parish.
‣ What does APA fund?
Over 50 ministries, services and programs across the diocese, as well as diocesan level administrative costs are funded through the Annual Pastoral Appeal (APA). Diocesan pastoral ministries and services focus on strengthening our faith, our families, and building up our parish communities by engaging our people in the daily life of the Church as they strive to live as faithful disciples of Christ.  APA is an opportunity for each and every Catholic household to join together in support of:
Parish and diocesan ministries – Office of the Bishop, Vicar General Chancellor, Secretary for administration, Secretary for Christian Services, Family and Life Issues, Office of Worship, Lay Pastoral Ministry Institute, Bethany Center, Inner City Apostolate, Migrant Apostolates, Ethnic Apostolate, Multicultural Office, Community Relations, Radio Station (WBVM), Contributions, Scouting, Prison Ministry, Marriage Tribunal, and National Collections
Catholic faith formation and education – Subsidies to diocesan schools, Office of Catholic Schools and Centers, campus ministry, Youth Ministry Office, special diocesan schools, Office of Faith Formation, and tuition assistance grants
Clergy and religious support – Vicar for Priest Personnel, Vicar for Religious, graduate study for priests, clergy care, Permanent Diaconate Program, and ordinations and celebrations
Vocations and seminarian formation and education – Vocations Office, seminarian education and support costs
Social services – Annual grant to Catholic Charities of the Diocese of St. Petersburg, and Ministries of Mercy, Prison Ministry, Life Ministry, Boy Scouts, and Girl Scouts
Services to parishes and schools and Temporal Affairs – Office of Stewardship and Development, Construction Management Office, Parish and School Accounting Office, Insurance Office, Employee Benefits Office, Human Resources Office, Legal Services, Real Estate Planning, and Campaign Processing Office
‣ How was the overall Annual Pastoral Appeal goal determined? How are parish goals determined?
The goal for the Annual Pastoral Appeal is determined based on total diocesan operating costs minus revenue generated by diocesan bequests, donations, grants and investment income. Individual parish goals equal the annual assessment amount, and are proportionate to the total APA goal based on each parish's reported revenues.  The amount is roughly 13% of the combined parish revenues.
‣ What if my parish goes over goal? Where does the excess go?
100% of all funds collected over a parish's goal will be placed into a savings account the parish can access for future assessment payments, or if a parish chooses, for a parish identified project. If accessed for a project, the funds become revenue to the parish and become part of future assessment calculations.
‣ What happens if my parish does not meet its established goal?
Each year, parishes and missions provide financial support to diocesan ministries serving our five counties through an assessment. The amount is roughly 13% of the combined parish revenues. The ultimate goal for each parish and mission is to reach or exceed the assessment amount through the Annual Pastoral Appeal. If the goal is not met, the balance due is billed to parish.
‣ Why are parishioners asked to pledge different amounts? Wouldn't dividing the total appeal goal by the number of households be an easier and fairer method?
APA, like all development efforts in the Diocese, is based on the Stewardship principals as articulated in the US Bishops' Pastoral Letter, Stewardship – A Disciple's Response (USCCB, 1994). That Pastoral teaches that everyone has been gifted by God and thus has a responsibility to use those gifts wisely, including the building-up of the Kingdom. Every gift to APA is important, so we are asking every family in the Diocese to make an equal sacrifice to the campaign not an equal gift. For those who are blessed with much, much is expected, but all are called to sacrifice. The amount of sacrifice will be different for each family. Some families will be able to give more than others, but we ask that the sacrifice be the same and proportional to the capacity of each person/family to give.
‣ Why are pledges encouraged instead of one time donations?
Pledges provide parishioners with the opportunity to make a more significant and planned gift to the mission of the Church as opposed to reactionary giving. A contribution is easier to pay off over a period of time rather than immediately, out of pocket. It is important to note that pledges are not legally binding but rather a statement of what the parishioner intends to do. Each parishioner is asked to make a planned, prayerful and sacrificial pledge to APA.
‣ When will pledge redemption begin?
Parishioners who make pledges will receive their first reminder mailing within one month after their pledge is received. If possible, donors are asked to complete their pledges by December 31st (the end of the calendar year). Parishioners who choose electronic donation options (credit card, online giving) will not receive reminder statements.
‣ How will my parish receive credit for my gift?
Every gift or pledge will be credited to the parish specified by the individual donor. Please encourage parishioners to specify their registry on their pledge card or envelope. It is important that your parishioners indicate which parish should receive credit, and specify the correct city/location of the parish.
‣ What types of gifts will be accepted?
Cash
Check
All 4 major credit cards
Stock
Real property
Don't see your question? Please click here to contact the Office of Stewardship & Development for more information on the Annual Pastoral Appeal.
This ministry is supported through gifts to the Catholic Ministry Appeal.