Need a little assistance with incorporating stewardship as a way of life in your parish? Bringing new members on board your Stewardship Committee and looking for training resources? Trying to find information that can help current committee members get back to the basics?
Since stewardship is an ongoing process of conversion, the journey to deepen our understanding and practice of this vital element of our faith is never over. It helps to have easy access to the latest teachings and build up your stewardship resource toolbox. The Office of Stewardship and Development has compiled the following to help our parishes maintain and grow their stewardship efforts:
ICSC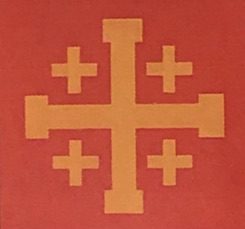 The International Catholic Stewardship Council (ICSC) is an organization built on a foundation of networking and exchanging best practice solutions in all areas of stewardship. The ICSC strives to promote and support the Catholic teaching on Stewardship as a Gospel inspired expression of how we live our lives in response to the call of Jesus Christ.
Downloadable Materials
Click on the links below to learn more:
Hospitality & Stewardship – A major component of our diocesan Vision is to be inclusive, inviting and welcoming. In other words, hospitable. Learn more about some simple steps you can take to evaluate and offer warm hospitality to parishioners and visitors.
Developing an annual action plan
Building a stewardship committee
Lay witness presentations – Testimonials are an incredible way to show how stewardship can change lives for Christ. Learn more about lay witness presentations.
Stewardship posters
Making stewardship MY way of life through prayer or planning for intentional giving
Biblical references, including bulletin announcements and Prayers of the Faithful
Putting our FAITH INTO ACTION
Please click here to contact the Office of Stewardship & Development for more information on making stewardship a way of life at your parish.
This ministry is supported by the Annual Pastoral Appeal.