Promotional Kit

Gulf Coast Catholic Has You Covered
Your life, your stories and your faith are inspiration for a digital news service that covers Tampa Bay, the Nature Coast and the Suncoast. GulfCoastCatholic.org was launched by Bishop Gregory Parkes in 2021 to help Catholics know, live and share the faith. You'll find articles that inform and, hopefully, encourage you in your faith journey. GulfCoastCatholic.org provides timely and relevant articles for staying up to date with Catholic life.  We will also share stories about people who are Courageously Living the Gospel. Visit www.GulfCoastCatholic.org/subscribe to sign up for our weekly update, The Wednesday Wave.
Sign up for our weekly e-newsletter below.
Promotional Ad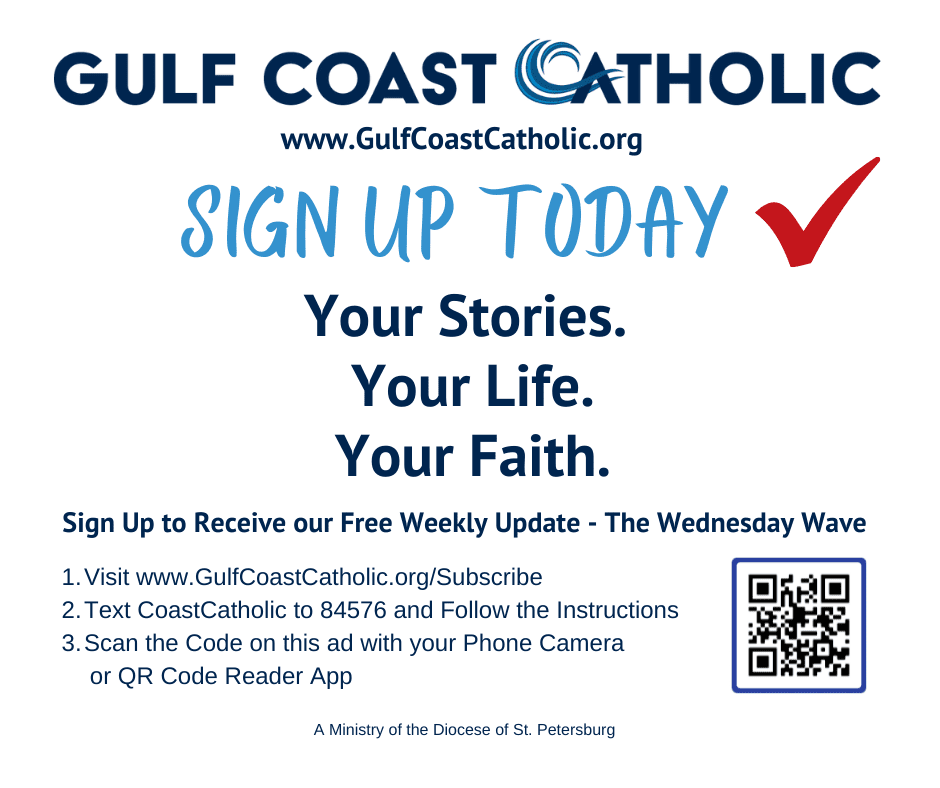 Video with Bishop Gregory Parkes
Gulf Coast Catholic Sign Up Sunday from Diocese of St. Petersburg on Vimeo.
Screen Slides
Logos
Other