November 30 and December 1
In 2018 Mississippi passed a law protecting unborn children after 15 weeks of gestation. The law was challenged and the case, known as Dobbs v Jackson Women's Health Organization, is being heard by the Supreme Court. This is truly a landmark case that could potentially overturn the decision of Roe v Wade.
The possibility for future laws protecting the unborn hangs in the balance. The oral arguments will be heard on Dec 1, 2021 but the decision is expected in June 2022.  
40 Days for Life will have vigils throughout the country, INCLUDING ALL THREE OF OUR 40 DAYS FOR LIFE LOCATIONS in Tampa Bay (see below)
Join thousands of Americans from coast to coast for a special emergency 40 Days for Life prayer campaign – November 30th – December 1st 
Let's send a powerful message to the Supreme Court, to elected officials, and to the public – that America is pro-life.
Our goal is to have a LARGE peaceful/prayerful/presence outside the of these three abortion centers on November 30th and December 1st. Opportunities for Adoration are also listed below.
We need you! Please click on the link for your chosen campaign and choose a time to pray.  
All Women's Health Center (4131 Central Ave. St. Petersburg, 33713)
 https://www.40daysforlife.com/en/st.petersburg
8 am – 6 pm
Women's OB/GYN Center of Countryside (28960 US 19 North, Clearwater, 33761)
https://www.40daysforlife.com/en/clearwater
7 am – 4 pm
Tampa Woman's Health Center, Inc. (2010 E. Fletcher Ave, Tampa, FL 33612)
https://www.40daysforlife.com/en/tampa
8 am – 5 pm
Tampa Bay 40 Days for Life Campaign Video:  https://www.dropbox.com/s/4s9p1f8zmaagyrx/40%20days%20for%20life.mp4?dl=0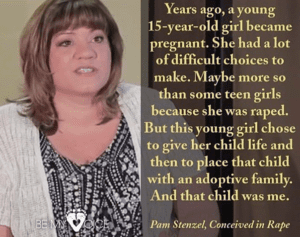 Pam Stenzel message to 40 Days for Life Participants:  https://youtu.be/fxUWH-_DVCs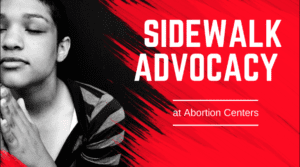 Sidewalk Advocacy Video:  https://www.youtube.com/watch?v=JoTzMjSFT3k
Watch the 40 Days 5 minute promotional video
Watch the 40 Days 1 minute promotional video
This ministry is supported through gifts to the Catholic Ministry Appeal.