September 27 – November 5, 2023
40 Days for Life will have vigils throughout the country, INCLUDING ALL THREE OF OUR 40 DAYS FOR LIFE LOCATIONS in Tampa Bay (see below)
Let's send a powerful message to the Supreme Court, to elected officials, and to the public – that America is pro-life.
Our goal is to have a LARGE peaceful/prayerful/presence outside the of these three abortion centers.
We need you! Please use the links below to register for the location nearest to you.
St. Petersburg: 40DaysForLife.com/St.Petersburg
All Women's Health Center, 4131 Central Ave N St. Petersburg
Kick Off Rally: Tuesday, September 26, 2023 6:30PM
Midway Potluck: Thursday, October 24, 2023, 6:00PM
Closing Vigil: Sunday, November 5, 2023 5:00PM
Clearwater: 40DaysForLife.com/Clearwater
Women's OB/GYN Center, 28960 US 19 North #110 Clearwater
Kick Off Rally: Sunday, September 24, 2023 4:00PM
Closing: Sunday, November 5, 2023 5:00 PM
Tampa: 40DaysForLife.com/Tampa
Tampa Women's Health, 2010 E. Fletcher Ave. Tampa, FL
Kick Off:

Monday, September 25, 2023 6:30 PM

Closing:

Sunday, November 5, 2023 5:00 PM
A Personal Invitation from Bishop Gregory Parkes
Tampa Bay 40 Days for Life Campaign Video: https://www.dropbox.com/s/4s9p1f8zmaagyrx/40%20days%20for%20life.mp4?dl=0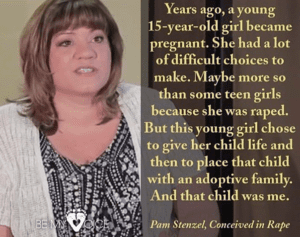 Pam Stenzel message to 40 Days for Life Participants: https://youtu.be/fxUWH-_DVCs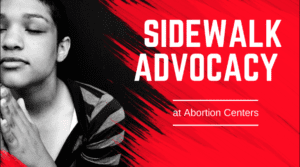 Sidewalk Advocacy Video: https://www.youtube.com/watch?v=JoTzMjSFT3k
Watch the 40 Days 5 minute promotional video
Watch the 40 Days 1 minute promotional video
Promotional Graphics: To download promotional graphic click on the name of the platform you prefer.