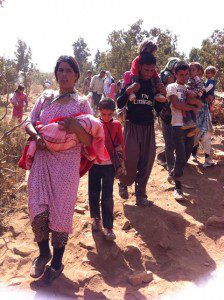 About the Justice for Immigrants Campaign
The primary objectives of the JFI campaign are:
• To educate the public, especially the Catholic community, including Catholic public
officials, about Church teaching on migration and immigrants;
• To create political will for positive immigration reform;
• To enact legislative and administrative reforms based on the principles articulated by  the bishops; and
• To organize Catholic networks to assist qualified immigrants obtain the benefits of the reforms.
Learn more about the JFI campaign.
Meet the coalition of members comprising the Justice for Immigrants campaign.
OTHER RESOURCES
• Excerpts from Strangers No Longer: Together on a Journey of Hope, a joint statement from the Catholic Bishops of Mexico and the United States, and the inspiration for the Justice for Immigrants campaign.
• Catholic Social Teaching regarding migration.
See more at: http://justiceforimmigrants.org/about-us.shtml#sthash.64BeX1s2.dpuf