In the Diocese of St. Petersburg, we have always been a community of steadfast servants of the Lord, coming together in unity to share our faith and spread God's word. Forward in Faith launched in fall of 2013. As a diocesan church, we embarked on an ambitious capital campaign with the understanding that when we work, pray and sacrifice together, we can achieve great things.
Redemption for the Forward in Faith Campaign is now coming to a close and we are pleased to report that of the almost $31 million pledged to the campaign by our 16,971 donors, more than $27 million has been paid to date. With those faithful payments, we are excited to report that the following projects have been completed:
A new residence and updated education facilities for our seminarians at St. Vincent de Paul Regional Seminary
A new building for our oldest regional Catholic school, St. Anthony in San Antonio
The completion of the newest Catholic school in our diocese, Mother Teresa of Calcutta in Lutz
Each parish participating in the campaign has received a portion of the monies raised by their parishioners through Parish Share. Over the past 3 years, disbursements have totaled more than $4.3 million, supporting the individual, designated projects of parishes. Parishes will receive a final distribution in January of 2020.
Parishes can download campaign summary and detail reports by clicking here.
The Original Case for Support: Forward in Faith Projects & Programs
The original financial goal for Forward in Faith was $50 million to address the following initiatives:
Catholic Education & Formation – $29 million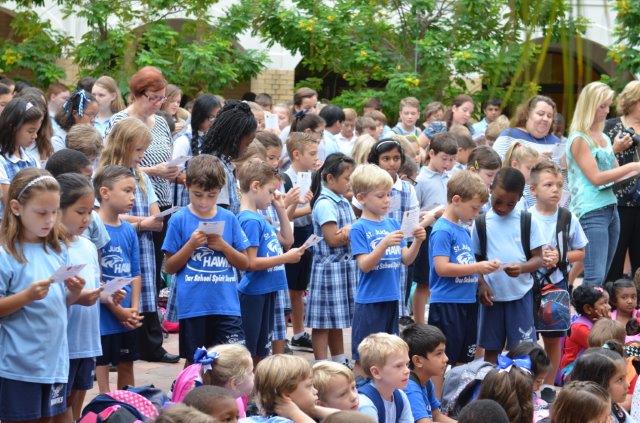 Provide $18 million in tuition assistance for those seeking a high-quality Catholic education across the Diocese.
Offer $11 million in capital improvements for two regional diocesan schools, St. Anthony in San Antonio and Mother Teresa of Calcutta.
Seminarian and Retired Priest Support – $8 million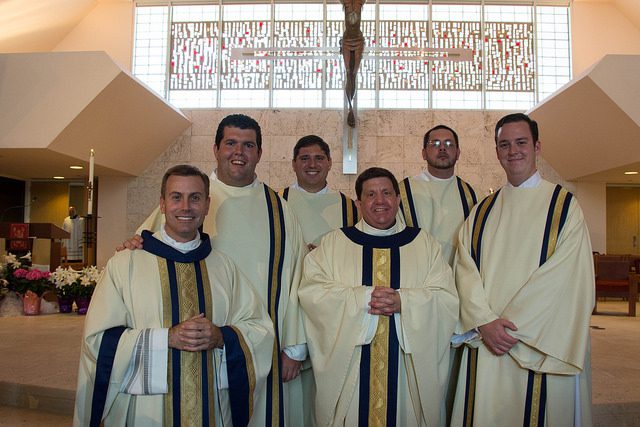 Dedicate $3 million to seminarian education and to retired priest care to meet anticipated rising costs in education and health care.
Contribute $5 million for much-needed renovations to St. Vincent de Paul Regional Seminary.
Individual Parish Needs – $10 million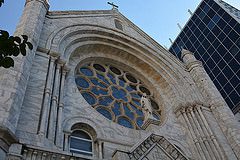 Each parish has unique needs, and will receive a portion of funds raised through Forward in Faith.
Provide 20 cents of every dollar raised in our parishes in order to improve parish facilities, grow parish ministries, or lower outstanding debt. If all parishes achieve goal, these returns will total $10 million.
Campaign Costs – $3 million
Costs include professional fundraising counsel, travel to every parish throughout the course of the campaign, and the production and distribution of materials to all registered households.
The Diocese projects the campaign costs at approximately $3 million, which is estimated at 6% or less of the potential campaign goal. This is well below the cost of many fundraising efforts, which often exceed 10% of their overall goal.
Please pray for Forward in Faith

We are Catholic, and we believe in the power of prayer. All are asked to join us in praying for the success of this diocesan-wide effort. To download the campaign prayer card in English, click here. To download the prayer card in Spanish, click here.
If you have additional questions, contact us here, or click here to view frequently asked questions.