2016 St. Jude Medal Awards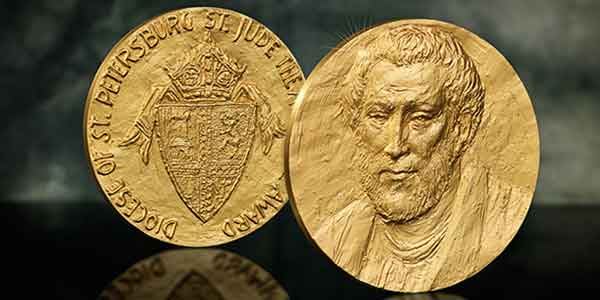 The St. Jude the Apostle Medal is awarded to a lay member of a parish for distinguished and outstanding service to their parish and community. Congratulations to the 2016 recipients!
The St. Jude Medal Award Ceremony took place on Sunday, November 20, 2016, at the Cathedral of St. Jude the Apostle in St. Petersburg. The ceremony was broadcast on the diocesan radio station Spirit FM 90.5. Photographs from the ceremony will be posted as soon as they are received from the photographer.