2015 St. Vincent de Paul Regional Seminary Graduates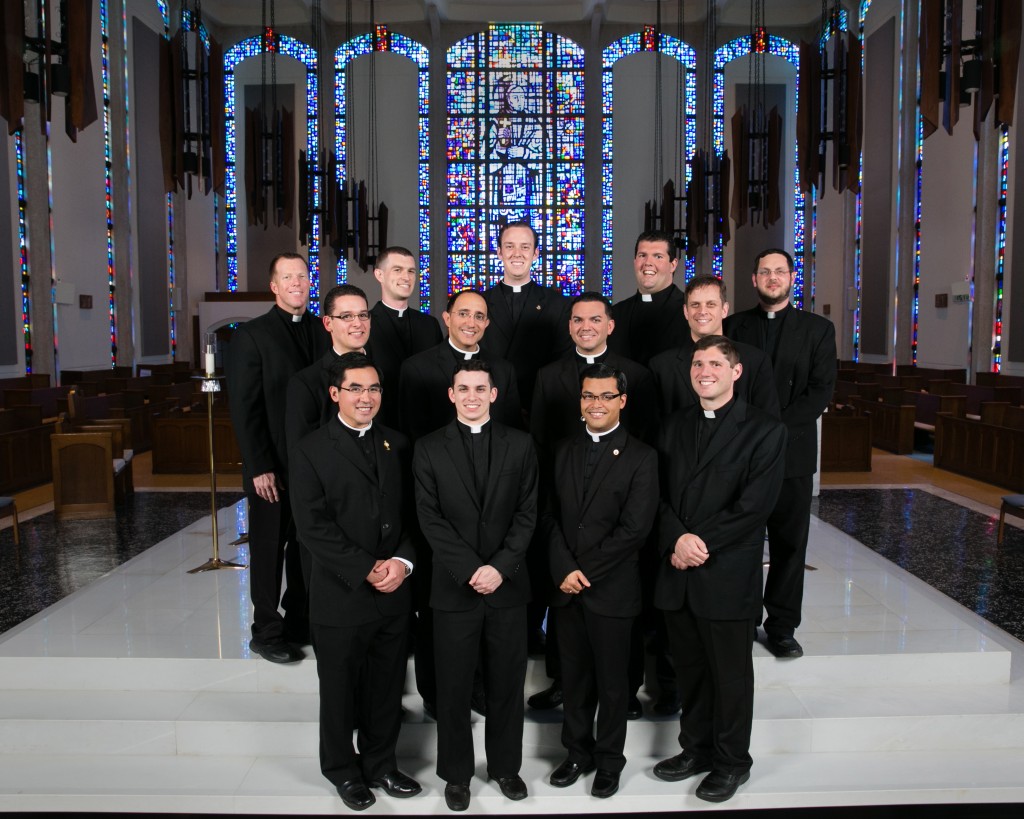 Deacon Curtis Carro, Deacon Steven "Chuck" Dornquast, Deacon William "Bill" Santhouse, and Deacon Anthony Ustick graduated with a Master of Divinity degree from St. Vincent de Paul Regional Seminary in Boynton Beach on Thursday, May 7, 2105.
See photos from the graduation here.
Deacons Carro, Dornquast, Santhouse, and Ustick, along with Deacon Ryan Boyle (who will graduate from the Pontifical North American College in early summer) will be ordained to the priesthood at 11:00 a.m. on Saturday, May 16 at the St. Jude the Apostle Cathedral Church. All are invited to attend this joyous occasion! Please note that seating is limited. The ordination will be lived video streamed at https://www.dosp.org and broadcast on Spirit FM 90.5 (listen online at http://www.spiritfm905.com/ )
Please keep them in your prayers!