2018 Annual Report Released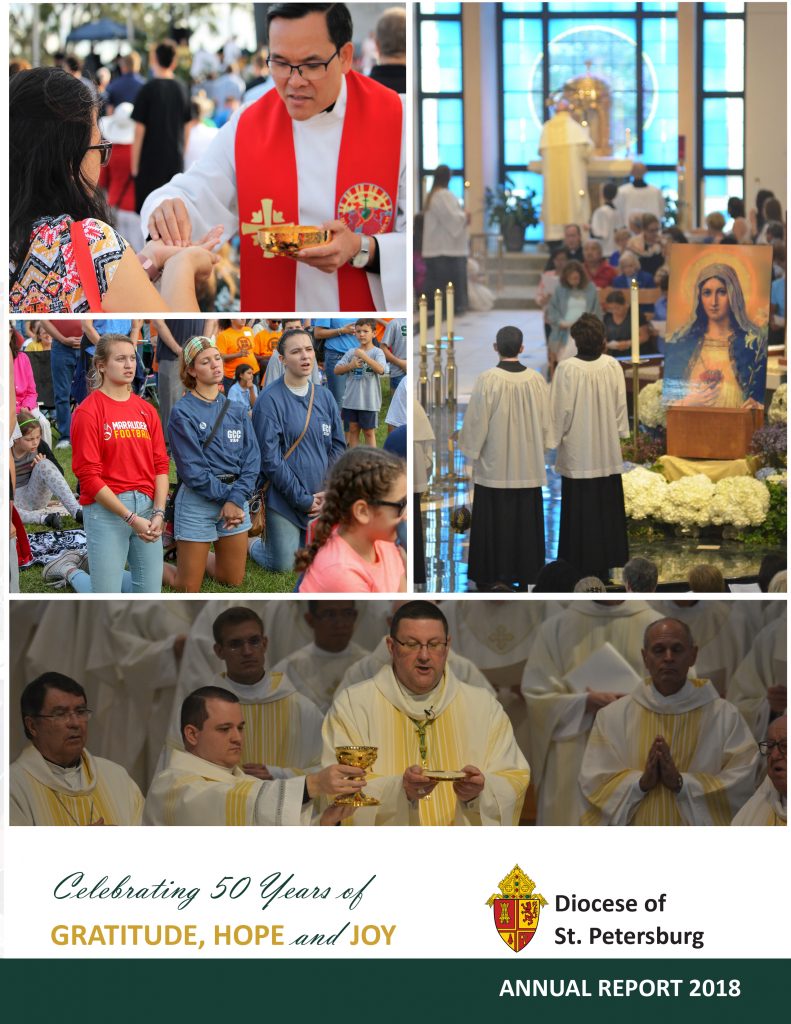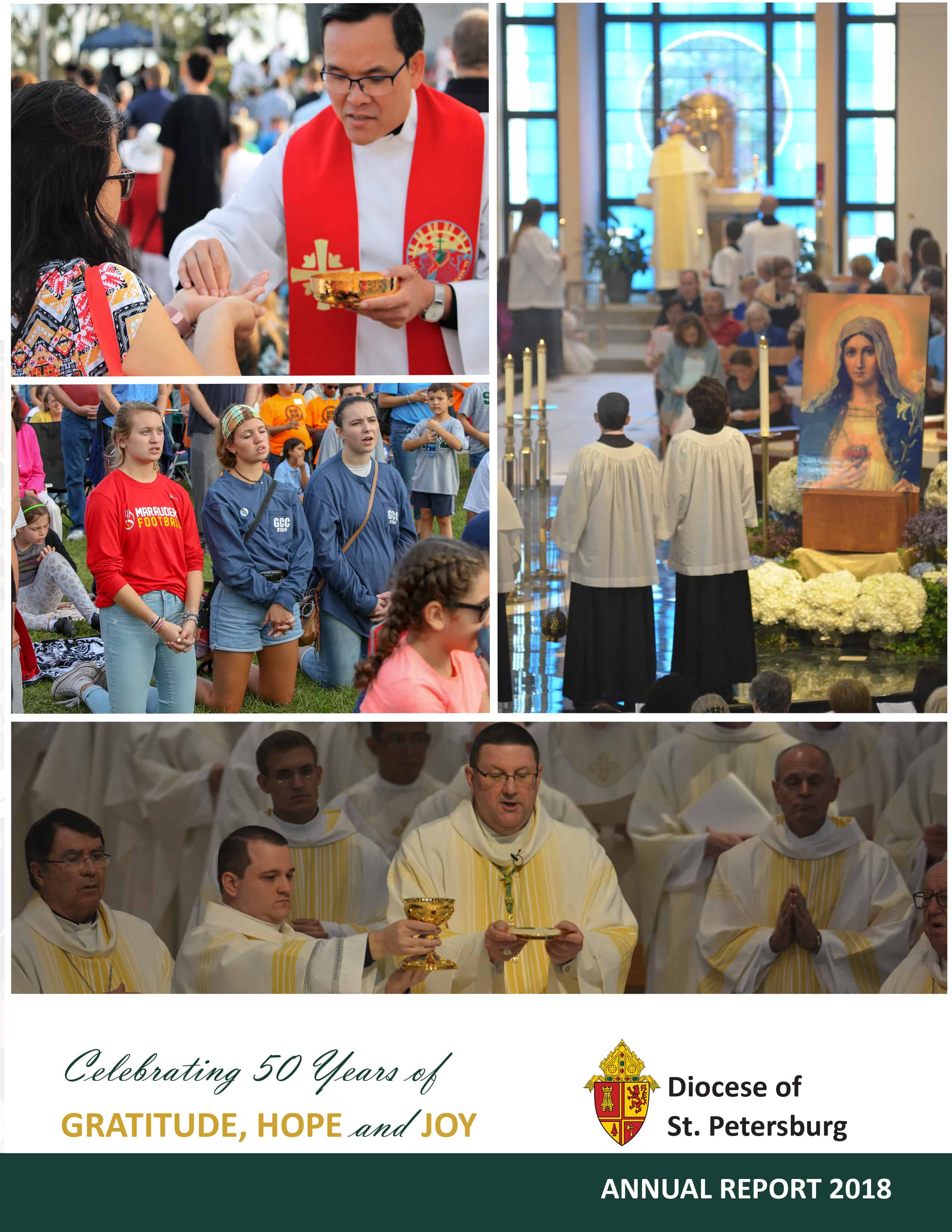 January 9, 2018 – Last year, our generous donors provided almost $10 million support our diocesan ministries and services through the Annual Pastoral Appeal. In addition, special gifts were made to support special projects through the Forward in Faith Campaign. Just as each person must be accountable, the Church must also be accountable to our donors for the gifts provided, and show how those gifts were utilized to impact lives for Christ.
Click here to view the online version of the 2018 Annual Report, download the print version, and view our ministry clips.