2017 Seminarian Vocation Poster Now Available!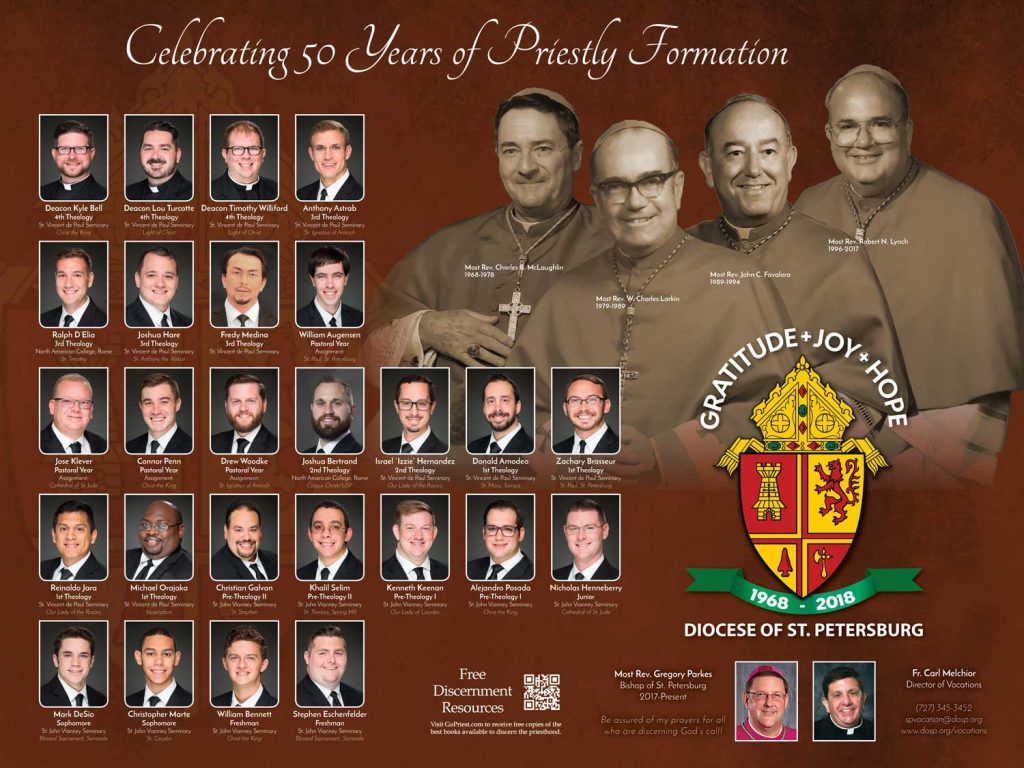 The 2017 Seminarian Vocation Poster has been distributed to all parishes and schools in the Diocese of St. Petersburg.  Each school received 10 posters and each parish received 5 posters.  The poster is double sided with English on one side and Spanish on the other.
If you need more posters, or did not receive yours, please contact Heidi Varley in the Office of Vocations at (727) 345-3452.