2020 Ordinations to the Priesthood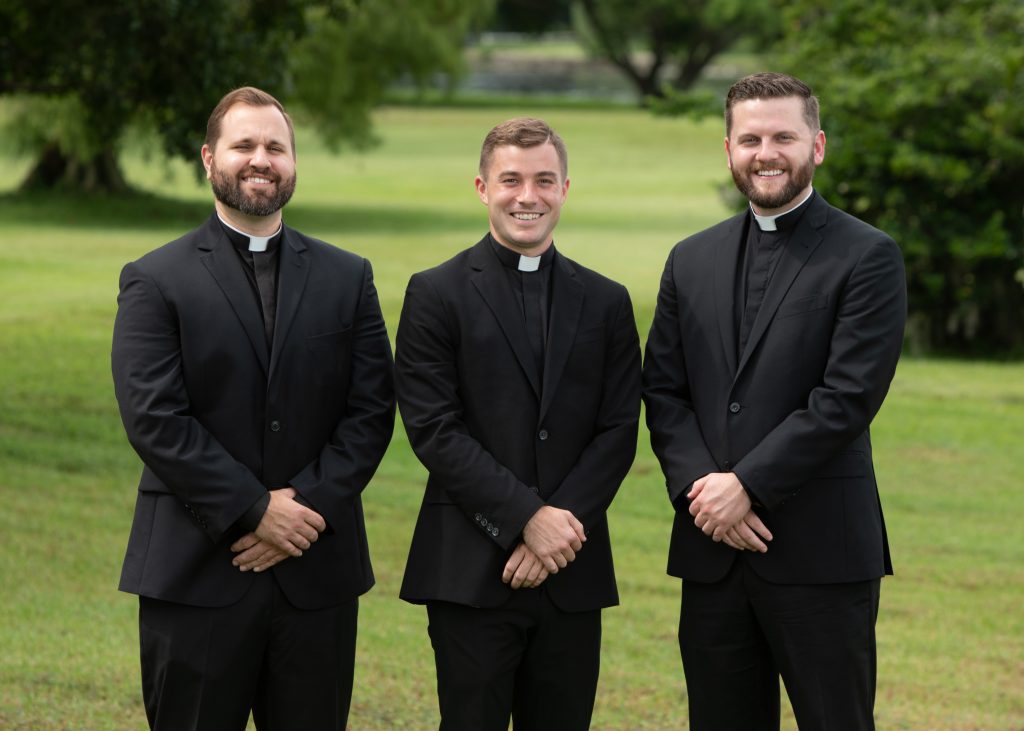 On Saturday, May 16, 2020 at 11:00 am Bishop Parkes will ordain three men to the Priesthood for the Diocese of St. Petersburg. This event is open to the public and all are invited and encouraged to attend.
Deacon Joshua Bertrand (home parish: Corpus Christi/USF); Deacon Connor Penn (home parish: Corpus Christi) and Deacon Drew Woodke (home parish: Nativity) will be ordained priests.
A reception will follow immediately in the Parish Center where the newly ordained will offer their blessings to those in attendance.