The Diocese of St. Petersburg currently has 15 seminarians studying in our two Florida seminaries, St. John Vianney College Seminary in Miami and St. Vincent de Paul Regional Seminary in Boynton Beach.
Bishop Parkes, with the recommendation of the Seminarian Admission Board, accepted 7 new seminarians for the Diocese who began their studies in August.
Our new seminarians (pictured below from left to right) are: Isaac Cruz, Spencer Grant, Benjamin Harris, Nicholas Gunn, Jose Zamora, Caleb Malec and Austin Smith.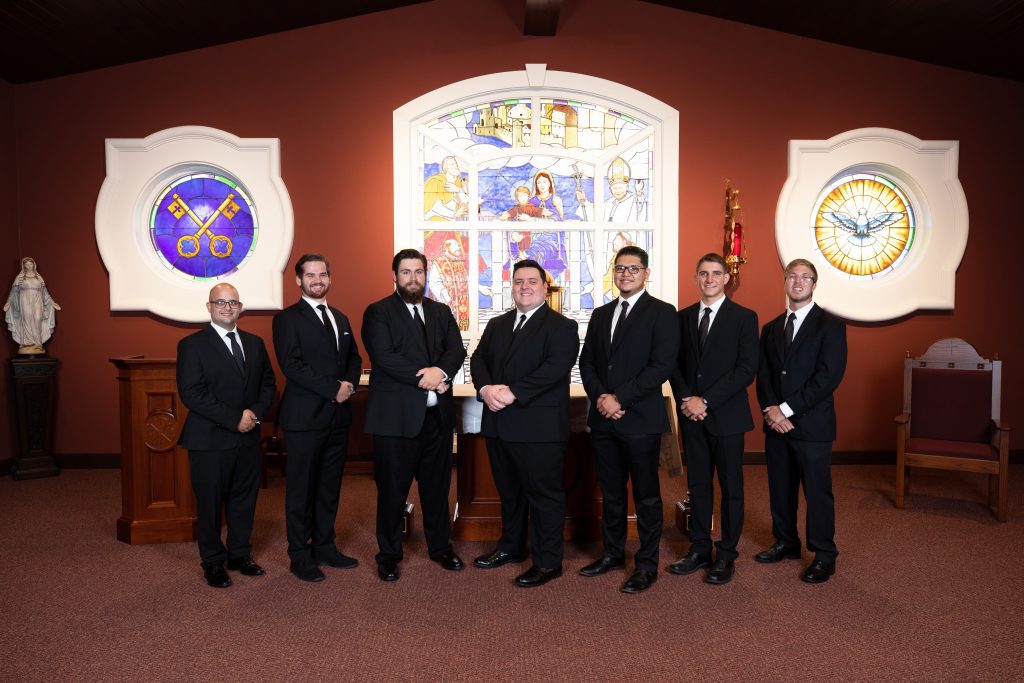 Below is a picture of all of our seminarians who gathered for the annual Seminarian Convocation at the beginning of August at the House of Prayer in Clearwater. For a listing of all of our seminarians and their home parishes please click here.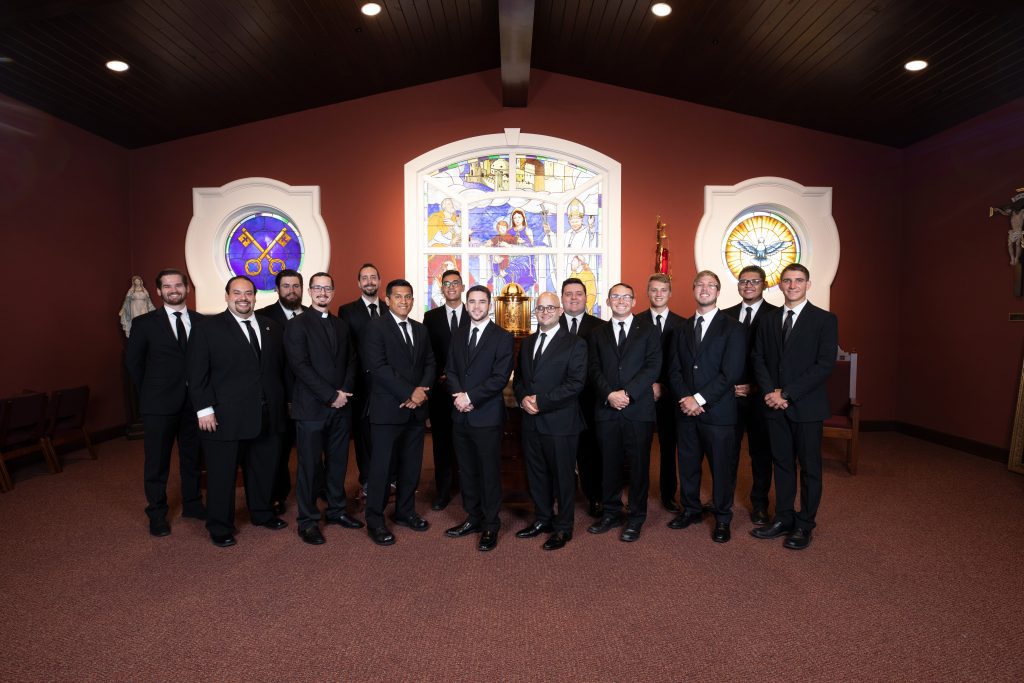 Seminarians in the above picture are: (Back Row, L-R) Spencer Grant, Benjamin Harris, Donald Amodeo, Andrew Zsebedics, Nicholas Gunn, Paul Ciulei, Jose Zamora. (Front Row, L-R) Christian Galvan, Deacon Izzie Hernandez, Reinaldo Jara, Mark DeSio, Isaac Cruz, Zachary Brasseur, Austin Smith, Caleb Malec.
Please continue to keep all of our seminarians in your prayers!