More than 70 Pilgrims Attended World Youth Day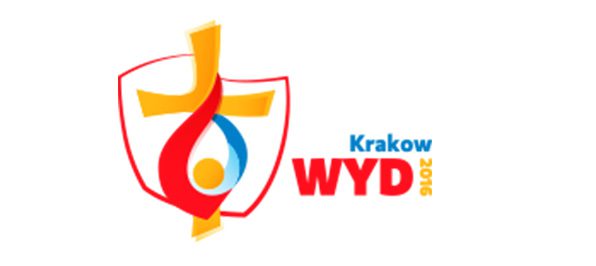 More than 70 pilgrims from our diocese attended the 2016 World Youth Day in Poland. Some of the participating parishes include St. Timothy Parish, St. Peter the Apostle Parish, St. Joseph Parish in Zephyrhills, Mary Help of Christians Parish, Nativity Parish, Resurrection Parish, and Sacred Heart Parish in Pinellas Park.
Our pilgrims shared photos from their journey on social media. Follow the hashtag #DOSPwyd on Facebook, Twitter and Instagram to share in their pilgrimage. All photos shared with that hashtag were added to the photo album posted on our website. Follow the hashtags #Krakow2016 and #wyd on social media to follow the event from the perspectives of pilgrims from around the world.
Sixty of our pilgrims left for Poland on Thursday, July 21. The other ten pilgrims were already in Europe. Prior to participating in official World Youth Day activities, our pilgrims took part in a variety of activities, including:
Touring Warsaw, including the sites of the Royal Way
Visiting the church and tomb of Blessed Father Jerzy Popieluszko
Attending a Welcome to WYD Gathering featuring a Polish barbecue, music, prayer and welcome talks by Chris Stefanik and Eric Mahl
Visiting the monastery at Jasna Gora
Celebrating Mass in front of the Black Madonna at Czestochowa with Archbishop Wenski of Miami as the main celebrant
Visiting Auschwitz, the German concentration camp where millions lost their lives, including Saints Maximilian Kolbe and Edith Stein
Stopping at Wadowice, the home town of St. John Paul II
Mass at the Divine Mercy Sanctuary with Cardinal Sean O'Malley of Boston and other groups from the USA
Official World Youth Day events began on Tuesday, July 26. Our pilgrims participated in a variety of activities, including:
"Pilgrimage of Mercy" to the Divine Mercy Sanctuary and St. John Paul II Center
Opening Mass in Blonia Park
Catechesis Classes
Evening cultural events
Welcoming Pope Francis to Krakow on Thursday, July 28
Mass with USA pilgrims
Closing Mass with Pope Francis