Faith In Action: Participate in Operation Rice Bowl this Lent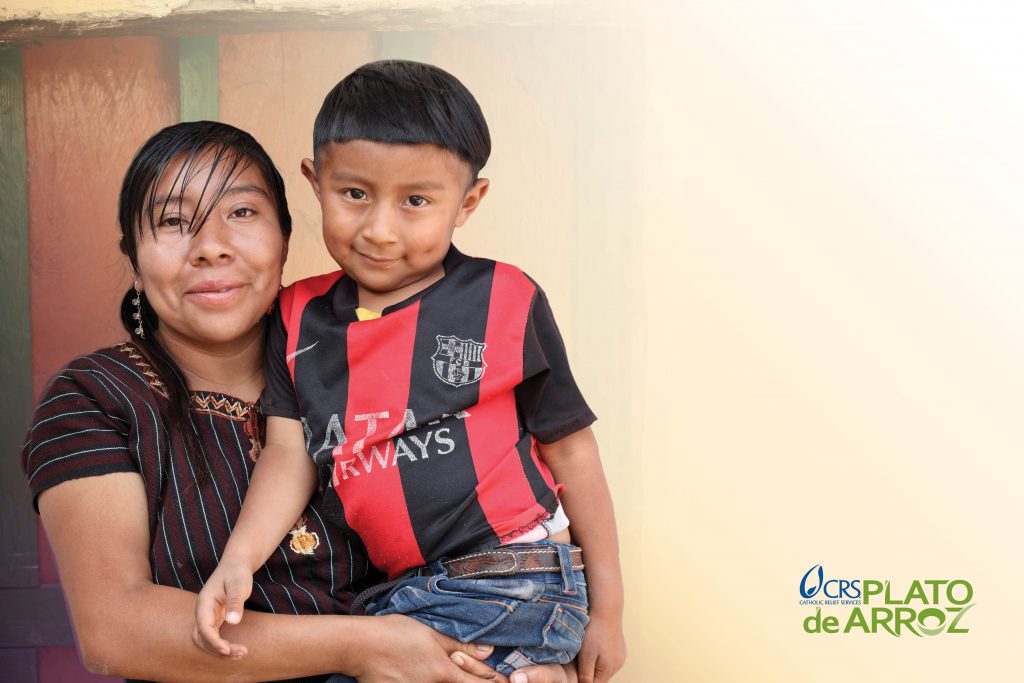 Following the lead of Pope Francis, Catholic Relief Services invites Catholics across the country to take part in the second year of Share the Journey, a global campaign launched by the pope to raise awareness and inspire action on behalf of migrants and refugees worldwide. This Lent, the Operation Rice Bowl Program has been formatted to highlight the stories of refugees and immigrants so participants can Share the Journey.
"We hear about migration and refugees in the news every day," Beth Martin, Director of U.S. Programs for Catholic Relief Services (CRS), said. "We encounter so many families around the world forced to migrate, either because of conflict and violence or the inability to make a living, and their stories lead us to a more human understanding of this complex issue."
CRS Rice Bowl has been sharing the stories of women, men and children with whom CRS works for nearly 45 years. Built around the Lenten spiritual pillars of prayer, fasting and almsgiving, the program has been a tradition for thousands of Catholic families in every diocese in the U.S.
Every year, people in more than 14,000 faith communities across the country are using nearly 4 million 'rice bowls' for almsgiving, resulting in nearly $12 million annually—$9 million of which supports CRS programs around the world. The remaining $3 million, or 25% of total alms collected, stays in the local diocese, supporting hunger and poverty alleviation efforts.
For individuals like Alejandra Estrada, a parish volunteer in the Diocese of Orange, CRS Rice Bowl isn't just a charity—it's a way of living out her Catholic faith.
"We are all children of God and, therefore, we deserve to live with dignity," she said. "We are called to announce the Gospel with our actions. And what better opportunity do we have than Lent? As Catholics, we should live Lent with a lot of intensity, through moments of prayer, reflection, and almsgiving."
An immigrant herself, Estrada understands better than most the kinds of struggles faced by many of the people featured in the CRS Rice Bowl stories. And she's passionate about bringing those stories to life for her community.
"It's that connection to those we've never met that makes CRS Rice Bowl an integral part of the Lenten journey," Martin said. "Our faith calls us to welcome the stranger and care for those in need. Lent is a perfect time to reflect on our lives and deepen our commitment to our neighbors – both near and far."
There's another way that CRS Rice Bowl brings stories to life for Catholic communities across the country: the Lenten Speakers Tour. This year, CRS staff and partners from Sri Lanka, Sierra Leone, Guatemala and Ghana will travel the U.S. in the weeks leading up to Lent, sharing stories of hope from their work and travels. You can read more about the speakers here.
CRS Rice Bowl materials are designed for families, parishes, educators, universities and dioceses. They are available in print, on the web, and through the mobile app, and in both English and Spanish. Printed materials can be ordered for groups of 25 or more for free. Call 800-222-0025 or visit crsricebowl.org to place an order.
Follow CRS Rice Bowl on Twitter @CRSRiceBowl, join the CRS Rice Bowl group on Facebook and download the app from the iTunes or Google Play stores. To learn more about CRS Rice Bowl, visit crsricebowl.org.