Advent Men's Retreat – December 19, 2020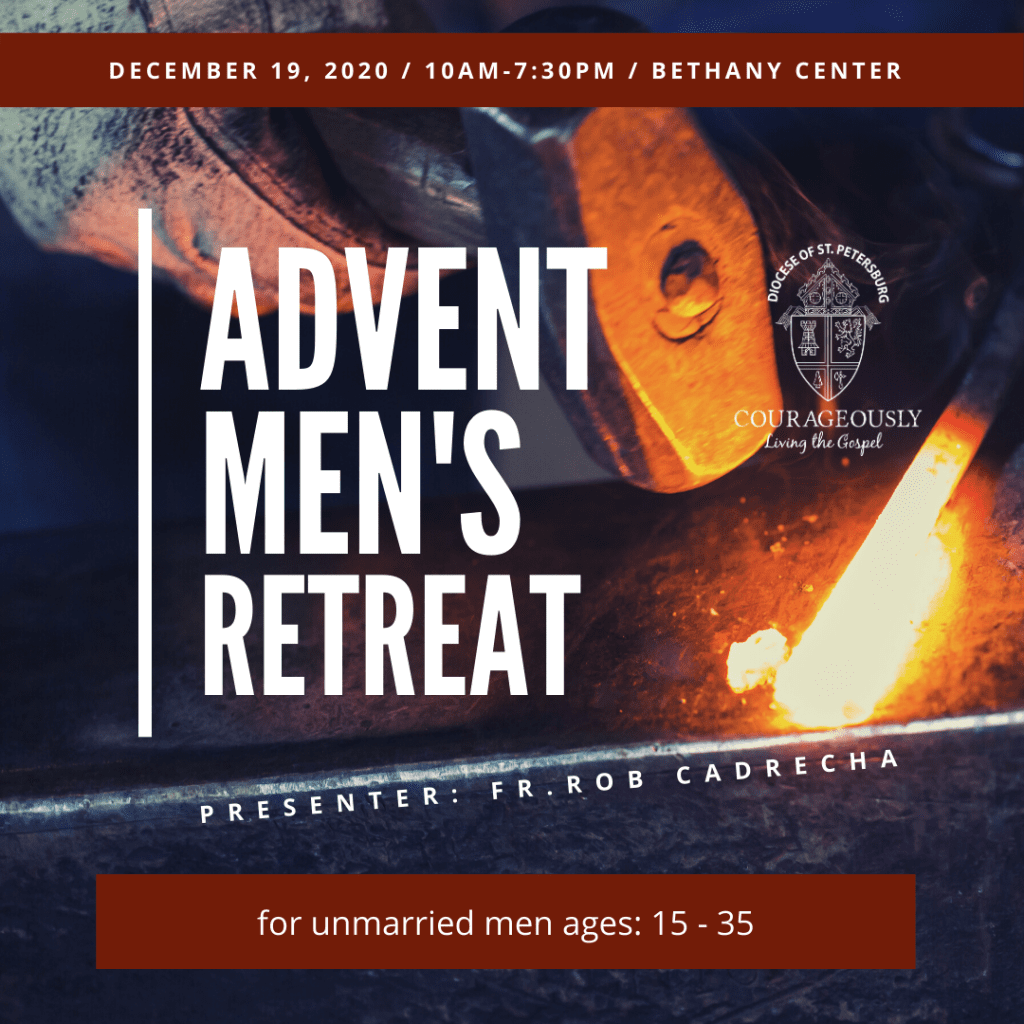 Fr. Chuck, Director of Vocations, is offering an Advent Men's Retreat on Saturday, December 19, 2020 from 10am-7:30pm at the Bethany Center in Lutz. Men, ages 15-35 are invited to attend. There is no cost to you, however, please be sure to RSVP to hlv@dosp.org. If you have any questions, please contact the Office of Vocations at (727) 345-3452.
The retreat will be lead by Fr. Rob Cadrecha and the Seminarians from the Diocese of St. Petersburg.