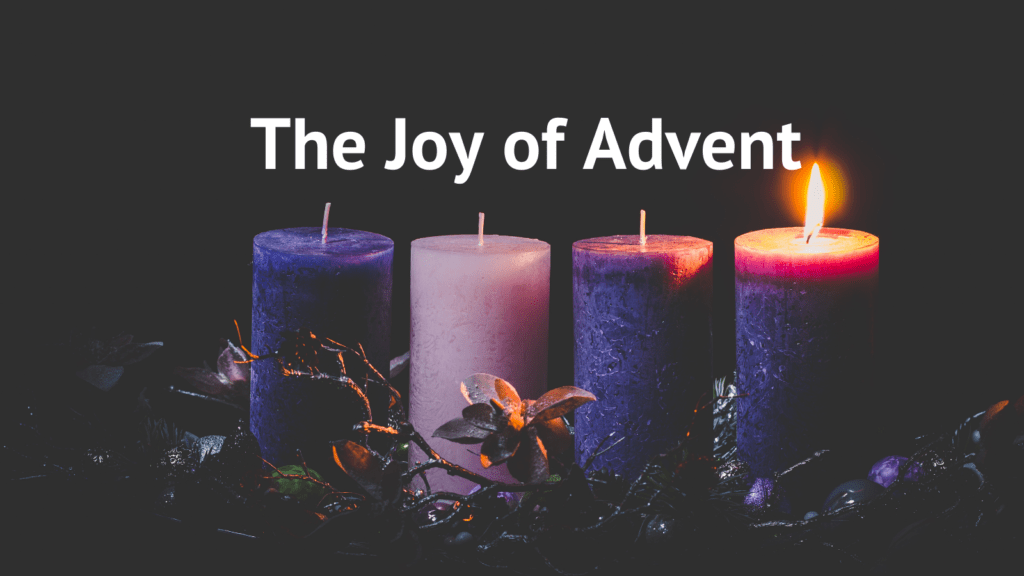 Advent is the season encompassing the four Sundays (and weekdays) leading up to the celebration of Christmas. This year, Advent began on Sunday, November 27, 2022.
Advent is a time of preparation that directs our hearts and minds to Christ's second coming at the end of time and also to the anniversary of the Lord's birth on Christmas. The final days of Advent, from December 17 to December 24, focus particularly on our preparation for the celebrations of the Nativity of Our Lord (Christmas).
Don't let these four weeks pass without making note of this important season in the life of the Church and in your life!
Below are resources to help you make the most of this season of waiting in joyful hope for our Savior, Jesus Christ.
Advent Calendars
Advent Paper Chain Calendar from FamilyRosary.org
CatholicMom.com's sister ministry, FamilyRosary.org, created a printable Advent paper chain with a family activity for each day. Download it.
Advent Calendar for Families and Children from Sadlier Publishing
Printable calendar includes suggestions such as the lighting of the candles in the Advent wreath and celebrating seasonal feast days. Download it.
Advent Calendars from Loyola Press
Find an Advent calendar for children (digital and printable), and an online calendar for adults to nurture your spirituality at this busy time of year..
Digital Advent Calendar by Catholic Relief Services
Take time to pray and prepare for the coming of Christ. Receive Scripture, quotes and images filled with hope as we reflect on the needs of our displaced global family. Sign up now.
Digital Advent Calendar by Busted Halo
Digital twist on the traditional Advent calendar brings a sense of surprise by showing the whole calendar, but not letting you "open" each day until that day comes along. Each day, the link will lead you to a special Advent-themed "Daily Jolt and MicroChallenge." See and bookmark the calendar.
Digital Advent and Christmas Crèche Calendar
Over the last six years the McGrath Institute for Church Life at the University of Notre Dame has hosted its annual exhibit of crèches, or Nativity scenes, from around the world. Due to the coronavirus pandemic, they invite you and your family to reflect on the Incarnation through their digital Advent and Christmas Crèche Calendar. Sign up to receive daily emails.
Resources for Families and Individuals
---
Resources from the USCCB
---
Advent Prayer Project: Receive Encouragement and Hope
Prepare for the birth of Jesus by reflecting on your faith journey with short inspirational messages sent to your email each day! You are invited to sign up to receive a daily "Be Courageous" reflection on Courageously Living the Gospel presented by writers from around the Diocese of St. Petersburg. Sign up to be courageous, visit www.dosp.org/reflection. 
---
---
Send in Your Advent Photos
We invite you to share photos of how you and/or your parish prepare for the birth of Jesus Christ. Photos will be shared in a special online photo album posted on the diocesan website and Facebook page. Please email your photos to socialmedia@dosp.org or publicly post them on Facebook, Twitter and Instagram with the hashtag #DOSPAdvent. Photos will be added to the album as they are received throughout Advent