Annual Bishop's BBQ – June 2, 2021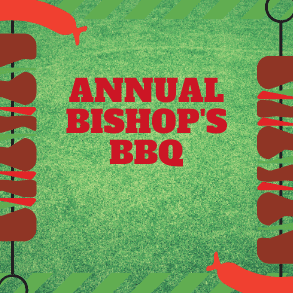 Men, ages 15-35, are invited to join Bishop Parkes and the DOSP Seminarians for the Annual Bishop's BBQ on Wednesday, June 2, 2021 from 5pm-8:30pm at the Bethany Center (18150 Bethany Center Drive, Lutz).
There will be fellowship, games, fun, food and faith! RSVP to attend by clicking on this link.
Please see the flyer below.