Annual Collection Helps Religious Communities Address Retirement Shortfall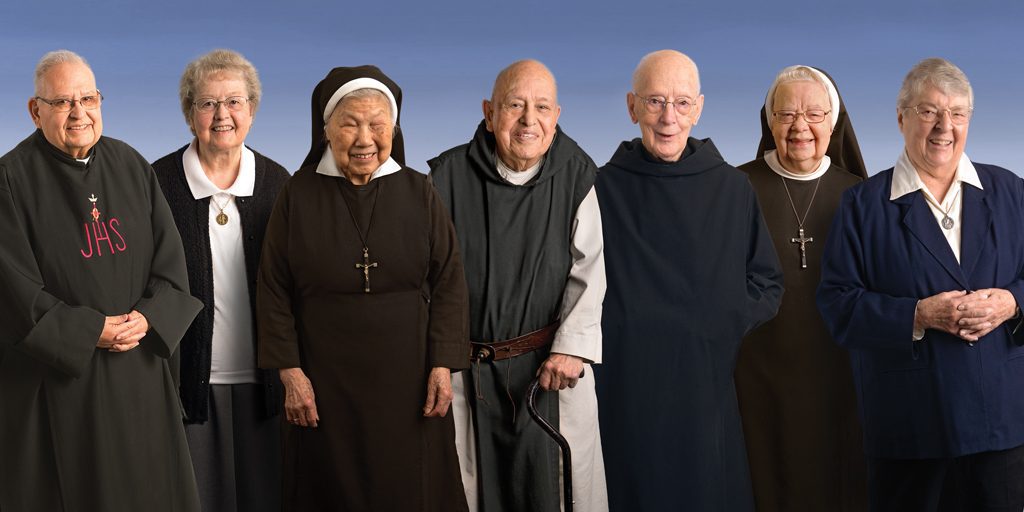 The Retirement Fund for Religious collection will be held in most U.S. Catholic parishes on December 8-9. Now in its 31st year, the collection is coordinated by the National Religious Retirement Office (NRRO). Proceeds are distributed to eligible religious communities to help underwrite retirement and health-care expenses for senior members. Some 31,000 elderly Catholic sisters, brothers and religious order priests benefit.
Catholic bishops of the United States initiated the national collection in 1988 to help address the significant lack of retirement funding among U.S. religious congregations. Almost 94 percent of donations directly support senior religious and their congregations.
The Diocese of St. Petersburg donated $192,641 during last year's collection.
"I ask that you continue your generosity to this most worthy appeal and give to those who have given a lifetime," said Bishop Gregory Parkes in a letter to the faithful. (Letter in Spanish is available here.)
Communities utilize these funds to bolster retirement savings and to subsidize necessities such as prescription medications and nursing care. Throughout the year, additional funding is allocated for communities with critical needs and for resources on retirement planning and eldercare.
Despite ongoing support for the national appeal, the need remains profound. For each of the last 10 years, the total cost of care for senior women and men religious has exceeded $1 billion. At the same time, most religious communities lack adequate retirement savings because older members served for little to no pay. Historically low compensation also impacts current income. Based on NRRO data, the average annual Social Security benefit for a religious is just $6,453.45.
In addition to direct financial aid, collection proceeds underwrite efforts to help religious communities prepare for long-term needs. Special programming offers fiscal and one-on-one support to communities with critical funding shortages.
"Thanks to the annual appeal, we are able to offer an array of resources to help religious communities meet immediate needs, enhance eldercare, and plan for the future," said Sister Still.
More information is available at www.retiredreligious.org.