Annual White Mass to be Celebrated on October 26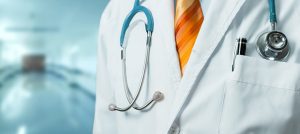 The Catholic Medical Association (CMA) "Tampa Bay Guild of St. Philomena" invites all physicians, medical students and other healthcare professionals to the Annual White Mass and Dinner on Saturday, October 26, 2019 at Christ the King Parish in Tampa.
The Vigil Mass will be celebrated by Bishop Parkes at 4:00 p.m. in the Chapel. Dinner will follow with speaker Dr. Robert Motley, a Family Medicine physician and Clinical Professor in PA who is active in the CMA. His topic is "Witness In An Age of Conflict".
Dinner is $58.00 per person. All healthcare provider participants must register to attend by October 16 here.
Questions? Contact Rob at tampawhitemass19@gmail.com or 727-785-3445.
Download the Event Flyer.