APA 2019 Materials Available for Download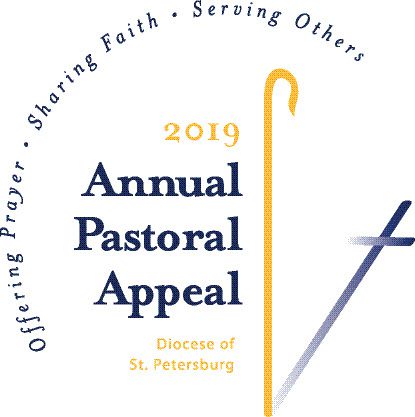 February 20, 2019 – New materials are ready and available to spread the Good News about the 2019 Annual Pastoral Appeal, BE COURAGEOUS Live the Gospel through the Annual Pastoral Appeal!

Digital materials are available now for download by clicking here. Digital promotional items include:
Leadership Resource Manual (English) – contains materials to help prepare for in-pew education and solicitation including samples of pulpit announcements, bulletin announcements, calendar activities and prayers of the faithful.
Bulletin announcements (English and Spanish)
Prayers of the Faithful (English and Spanish)
Sample Commitment Weekend Presentation
Activity Calendar
Diocesan Speaker List
Graphics including the 2019 promotional logo,  "click here to donate"
2019 Video
Posters (English and Spanish)
Bilingual brochure
Prayer Cards (English and Spanish)
As new digital materials become available, they will be loaded onto the APA 2019 resource page and sent out through the APA Messenger.  Don't forget to check back often for new items and ideas!