Church Outreach Blesses Students with Backpacks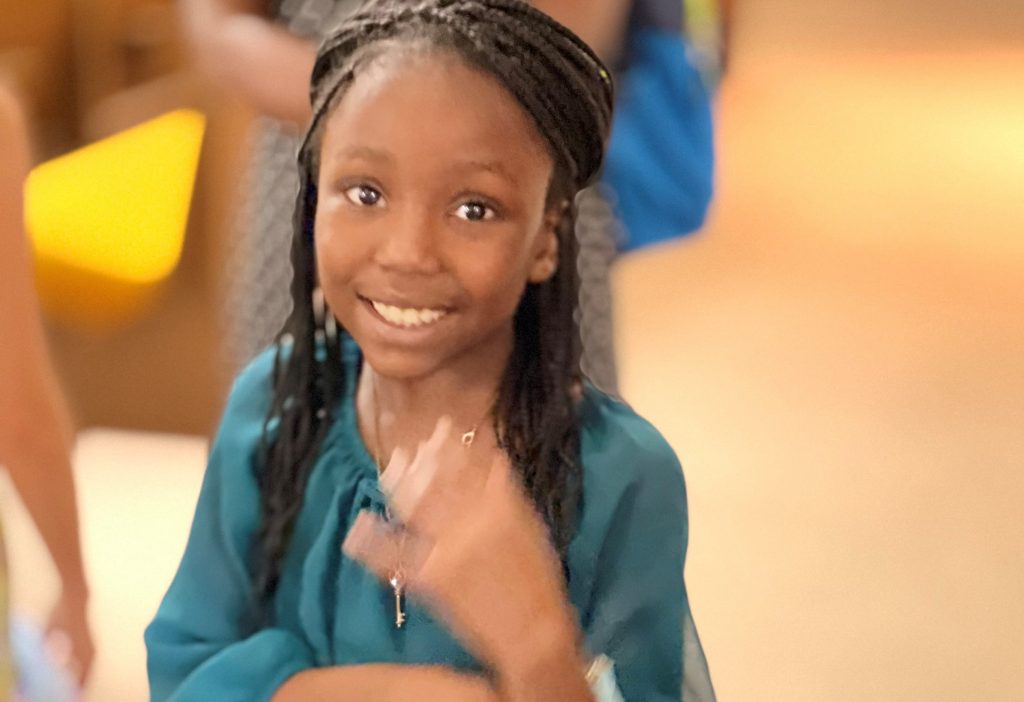 Over 70 children and their families attended a free event at Blessed Sacrament Parish in Seminole recently that included a picnic and a backpack giveaway.
The event was organized by members of the Knights of Columbus and the Institute of Charity who have been collecting school supplies and filling the backpacks for weeks.
"We felt that this year, with all the COVID issues, that some children needed to know they are loved and supported," said event organizer Brent Sowards. "Our parishioners responded with 150 backpacks and all the supplies to fill them, such as notebooks, paper, crayons, pencils, etc."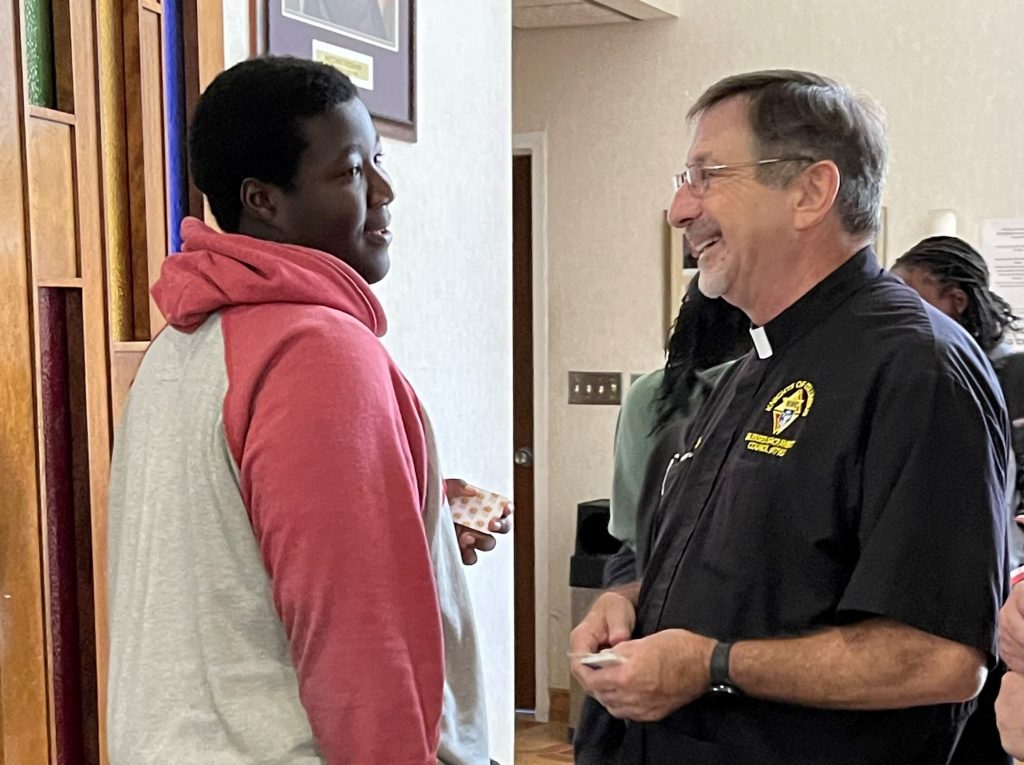 The families who attended live in a nearby neighborhood apartment complex. The Knights of Columbus provided hot dogs and drinks. Volunteers from the parish and the school coordinated activities and guided the children as they entered the church to pick out their backpacks. The remaining backpacks will be distributed to Pinellas Park Elementary, Anona Elementary and the children of Blessed Sacrament School.
The attendees were happy, joy-filled, and grateful.
"Thank you so much from the bottom of our hearts! The kids love the backpacks, and the school supplies are very appreciated! God bless you all," said one enthusiastic mom.
The volunteers were just as grateful for the smiles and happiness they were able to share, according to Brent, who is a member of the Ascribed Community with the Institute of Charity (the Rosminians). Each year they undertake different charitable activities that God places in their path. Since their inception at Blessed Sacrament, they have been sending money to provide over 1,500 meals per month to help feed people in Venezuela. This year, in addition to the Venezuelan project, they discerned a need to help the community. They anticipate doing this type of event every year going forward.