Virtual Conference August 12-15 for Courageously Living the Gospel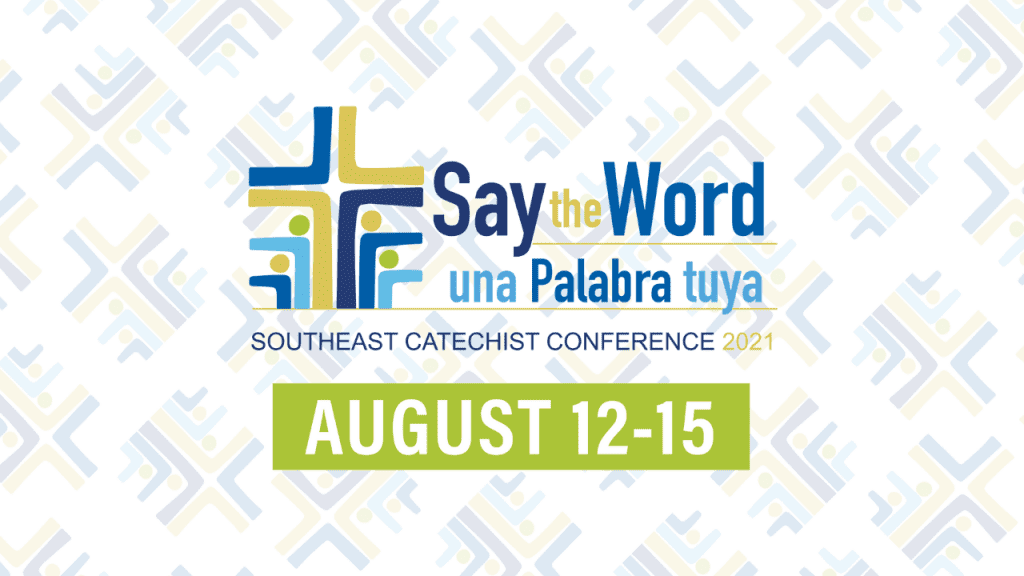 Participate in a Free Virtual Conference August 12-15
The Diocese of St. Petersburg is blessed to be joining forces with dioceses across the Southeast U.S. for an inspiring four-day virtual event that is absolutely free! Topics are designed to help us learn best practices for evangelization and passing on the faith within our homes, churches, communities and wherever God may lead us.
This conference is relevant for many aspects of ministry life, family life, personal growth and spiritual development. All who are involved in ministry will learn more about discipleship and how to accompany those in our care throughout every phase of life.
Register for access to view the live and "on-demand" presentations with dynamic and nationally-known speakers such as Julianne Stanz and Fr. Mike Schmitz. Sessions are offered in English, Spanish and Vietnamese. Also, Diane Kledzik, diocesan Director of Marriage and Family Life, will speak on "Making Disciples with Small Christian Communities."
What: Southeast Catechist Conference
When: August 12-15, 2021
Where: The Comfort of your Office or Home
Why: All Catholics are called to evangelize and catechize!
The conference is open to anyone. YOU!