Bishop Chairmen Urge Congressional Black Caucus Leaders to Support Federal Emergency Relief for Urban Catholic School Students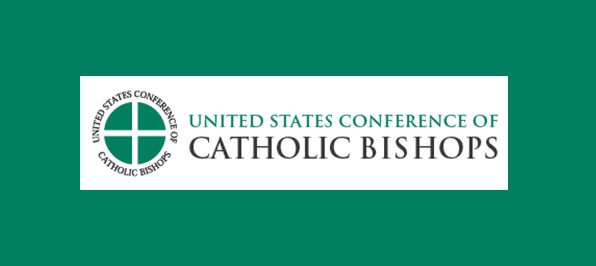 Catholic schools, especially those serving urban areas have been disproportionately impacted in the ongoing fallout of the novel coronavirus. Three bishop chairmen of committees of the U.S. Conference of Catholic Bishops (USCCB) have sent a letter to Rep. Karen Bass (D-CA), the chairwoman of the Congressional Black Caucus, requesting support for black families in Catholic schools as the U.S. Congress debates the next COVID relief package. Bishop Michael C. Barber, S.J. of Oakland and chairman of the Committee on Catholic Education, Bishop Shelton J. Fabre of Houma-Thibodaux and chairman of the Ad Hoc Committee Against Racism, and Bishop Joseph N. Perry, auxiliary bishop of Chicago and chairman of the Subcommittee on African American Affairs addressed the crisis facing Catholic schools, especially those serving urban areas, and asked members of the Congressional Black Caucus to support aid to low-income families in the form of tuition scholarships.
"As the impact of the coronavirus has disproportionately affected the black community, the same is true for our Catholic schools that serve predominately black communities, and we are imploring your help for these families who have sought a Catholic education for their children," the bishops wrote.
They continued, "Catholic schools are facing a crisis at this very moment. Over one hundred-thirty schools have already announced permanent closure, including schools in Chicago, Philadelphia, Baltimore, Boston, New Jersey, and New York. These closures are disproportionately harmful to low-income and black children that are educated in urban schools. A recent survey of Catholic school principals showed that currently 10% are uncertain about their ability to open in the fall; this equals over 500 Catholic schools and thousands of families in turmoil. Strong action from Congress could provide these families and schools the confidence they need to stay in the Catholic school of their choice."
The letter asked for Congress to designate emergency funding for direct scholarship aid to low-middle income private school families.
Total enrollment in Catholic schools nationally for the current academic year is 1,737,297, across approximately 6,183 schools. Racial minorities comprise 21.8% of total enrollment, and 19.1% of all students are non-Catholic.
The full letter to Congress is available is attached.