Bishop Lynch to Dedicate Mother Teresa of Calcutta Catholic School in Lutz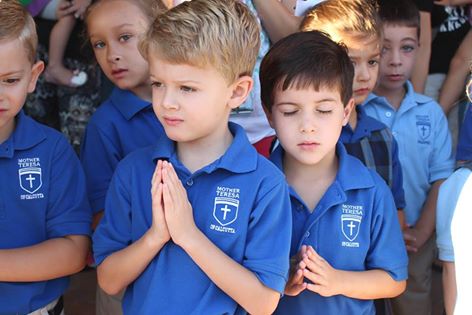 The Most Rev. Robert N. Lynch, Bishop of the Diocese of St. Petersburg, will bless and dedicate Mother Teresa of Calcutta Catholic School on September 10 at 3 p.m., following the celebration of Mass at 2 p.m. at St. Timothy Catholic Church on the school campus. The new K-8 school is located at 17524 Lakeshore Road in Lutz.
The facility currently features 14 state-of-the-art classrooms, technology and science labs, art, music and activity rooms, a multipurpose cafeteria and a gymnasium. A total of 18 classrooms are planned at build-out, which will be determined by future enrollment. The school's student enrollment is now 340, up from 238 the previous year at its former location on East Linebaugh Avenue in Tampa.