Bishop Parkes and the Visioning Team Continue the Discernment Process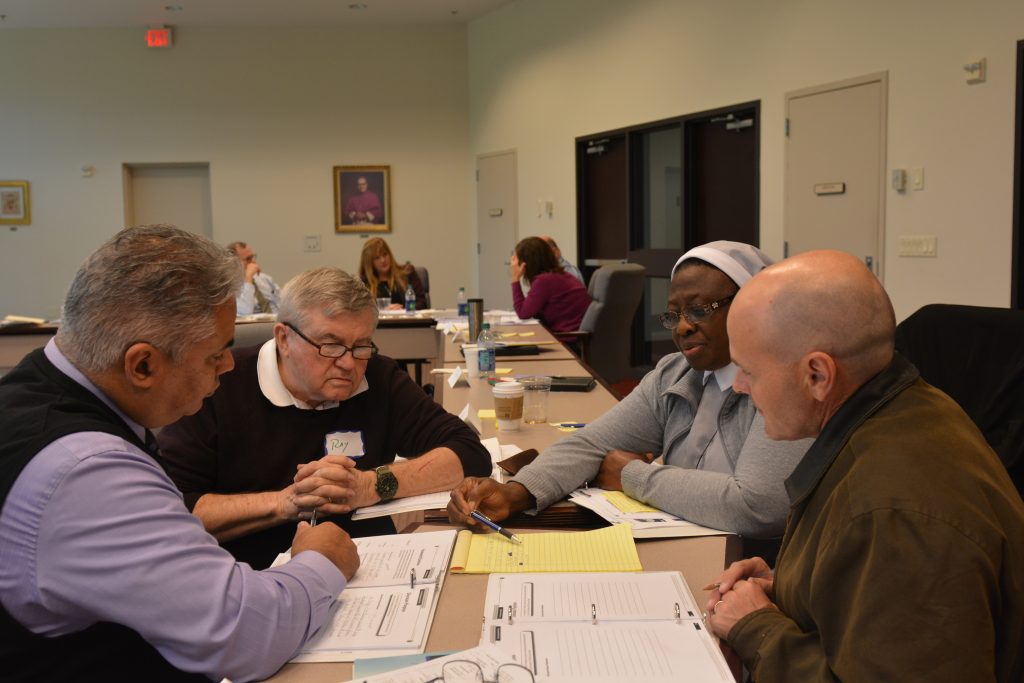 The 16 members of the Visioning Team of the Diocese of St. Petersburg met on Jan. 4 and Jan. 5 for half-day sessions to continue the process of discerning a Mutually Shared Vision and develop a plan of priorities and goals that will guide the Diocese of St. Petersburg into the future with purpose, focus, clarity and above all, in service to Jesus Christ.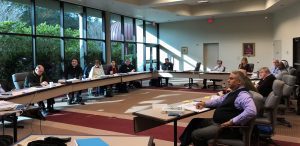 "A vision is a focused image. For us as the Church, it is a succinct statement – a passionate image – of the Kingdom of God that brings people and efforts into alignment," said the group's facilitator, Barbara Eckert, with Catholic Leadership Institute.
Recognizing the team's reliance on the Holy Spirit, Eckert led a reflection on Scripture from Proverbs 16:1-3, which reads in part: "Entrust your works to the LORD, and your plans will succeed."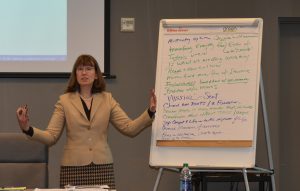 The team also discussed Scriptures that reveal the vision of Jesus and documents written by various popes, including Pope Francis, that reveal the purpose of the Catholic Church.
This led the team to discuss and reflect upon the purpose of a diocese.  They reflected on questions such as why does the diocese exist and what does a diocese do that no one else can do? The group reflected on the understanding that a diocese is all the people living within a certain territory, not the pastoral center, nor a single building or a single group.
Two articles were shared among the team to help them think creatively and wholeheartedly about where God is calling the Diocese to focus their efforts.
One of the articles (New Priorities for One Seminarian) described how a seminarian discovered his purpose and how it led him to refocus his priorities. Another article recalled important innovations that were developed by the Catholic Church, including the first universities and hospitals of our time. The article also pondered why it appears that innovation is sorely missing from the Church today.
Reflecting on the listening sessions that have taken place over the last year, Bishop Parkes said, "We want to acknowledge all the good things we are doing in our Diocese but we also need to take a critical look and say, 'what can we do better?'"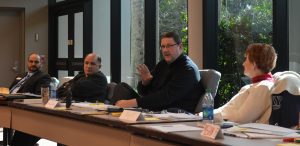 Once the diocesan purpose, vision and priorities are developed, they will be shared with each parish, school and ministry to be applied in all areas.
"The vision won't specifically include any mandates or programs but it will give people a big picture and priorities to channel their efforts," said Bishop Parkes.
The Visioning Team will meet again on Feb. 13. They are expected to complete the process by the summer of 2018.