Bishop Parkes Will Bless New Faith Based Housing at USF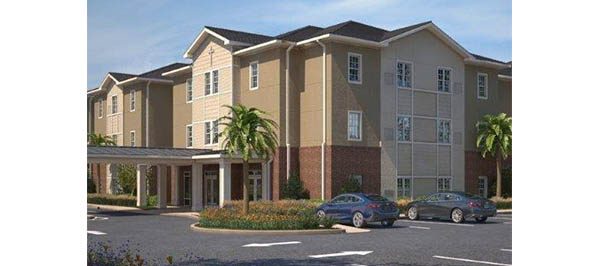 All are invited to the blessing and dedication of the brand new Bellarmine Newman Hall at USF, which opened for students in the fall semester of 2017. The ceremony will include tours of the modern new residences, a reception and remarks from the president of the Newman Student Housing Fund, the USF Campus Minister and a student representative.
Bellarmine Newman Hall is a unique living and learning community that is faith-based and open to students of all faiths or no religious affiliation. There are only nine public universities with this type of student housing in the U.S. The new community features apartment style living, is fully furnished and right across from the USF campus. There is also a pool and lounge area. It is conveniently located next to the USF Catholic Campus Ministry Center.
The new housing is co-owned by the Newman Student Housing Fund and the Diocese of St. Petersburg.
"We build facilities where students can live out their faith on secular college campuses all across the United States," said Matt Zerrusen, president, Newman Student Housing Fund.
WHEN:  Wednesday, September 27, 2017, 6:30 pm – 7:30 pm
WHERE: Bellarmine Newman Hall, 12977 N 50th St, Tampa, FL 33617
CALL: (813) 442-9571
For more information click here.