Brother Lucius Amarillas Professes Simple Vow at Saint Leo Abbey Church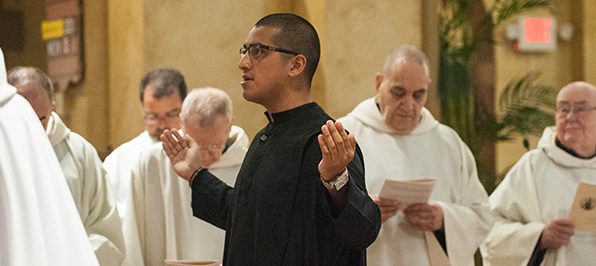 Brother Lucius Amarillas made his first monastic profession of simple vows at Saint Leo Abbey Church on July 11. The Right Reverend Abbot Isaac Camacho, OSB, celebrated the Mass and the Benedictine rite of Simple Profession. He was welcomed by his family, friends, members of the Benedictine Monks of Saint Leo Abbey, and the Saint Leo University community.
Brother Lucius professed his temporary vows of stability, conversion of life, and obedience. As a junior monk, he will study a wide range of topics, including monastic and Church history, philosophy and theology. He is the son of David and Renee Kogos of Modesto, CA.