Catholic Bulls Are Invited to Welcome Home Weekend!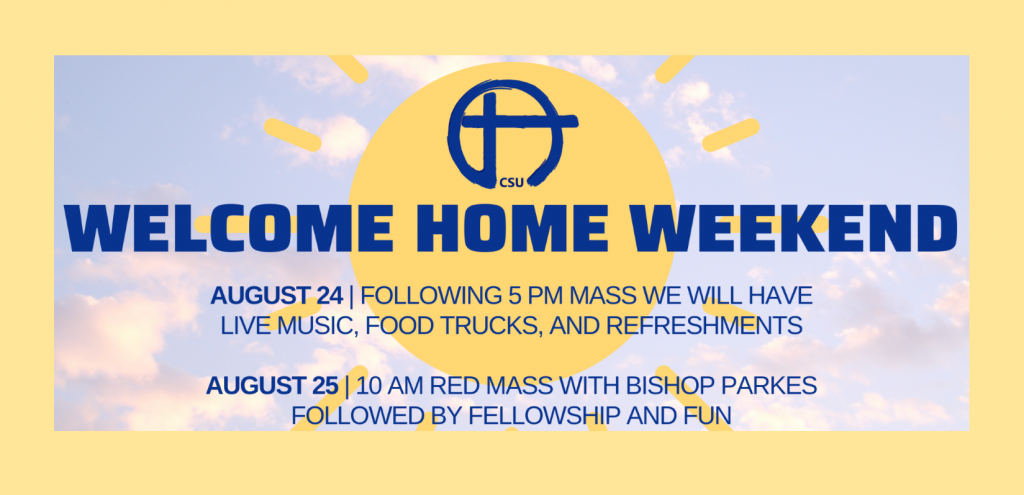 The Catholic Student Union at the University of South Florida is having a Welcome Home Weekend for students, parents, alumni, and friends of the CSU. The fun and faith-filled celebration will kick-off the start of a new school. See the list of activities below:
Saturday, August 24, 5:00 p.m. – Vigil Mass followed by a relaxing and fun event to catch up with old friends and make new ones! There will be food trucks, a live band, and games!
Sunday, August 25, 10:00 a.m. –  Bishop Gregory Parkes celebrates the Red Mass, a liturgical celebration to invite the Holy Spirit into the 2019-2020 Campus Ministry year. Come, Holy Spirit, fill the hearts of your faithful. And kindle in them the fire of your love. Mass will be followed by fellowship and fun.
The students and staff of the Catholic Student Union would love for everyone to participate in either of these celebrations!
For more information or to contribute to Campus Ministry please visit their website: catholicusf.org or contact office@catholicusf.org if you have any questions!