Catholic Charities 'United in Christ': Response to the Corona Virus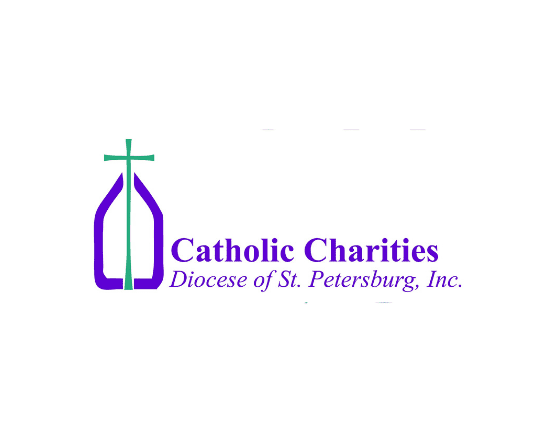 Dear Friends of Catholic Charities:
I am reaching out to our clients, our supporters (funders, donors, volunteers), vendors, colleagues and board members, community and government partners, parishioners, and members of the broader community, to share what Catholic Charities Diocese of St. Petersburg is doing in response to unprecedented health risk posed by the Corona Virus (COVID-19). We are monitoring and following recommendations from the Centers for Disease Control and Prevention (CDC), as well as from our local and state public health organizations.
Simply stated, we are here for our brothers and sisters in Christ who are in need – our clients. Our plan is to continue to provide them with the services and support they need. This is especially important during unprecedented and challenging times like these, where anxiety and uncertainty are at a peak as things seemingly change daily – schools, restaurants, entertainment venues closed while people are being asked to work from home!
During times like these we are acutely aware of the importance of our mission to provide charity and compassion to each of our clients in order to promote the sanctity and dignity of their lives. We may adjust our service; however, from the homeless in need of food and shelter, and those seeking pregnancy or adoption assistance to those in need of immigration services or basic health care from our medical clinics, we are open for business, dedicated to continuing to provide our ministries to those in need. We are coordinating with other social service and public sector agencies to ensure we are prepared to serve the most vulnerable within our communities. This includes, ensuring we have the food on-hand to provide the nearly 1,000 meals we serve each day, or the basic medical supplies needed for the hundreds of men, women and children we tend to through our Free Medical Clinics.
What does this mean?
Catholic Charities programs are open as always during regular business hours with the following exceptions. We also ask the following of you, our valued supporters, clients, and vendors:
If you have a scheduled appointment, please come alone. If you cannot come alone but can postpone/reschedule your appointment, please call us to do so.
Please reply to our pre-screening questions whether it be conducted via phone or in-person. No one will be denied service, but you may be asked to meet via phone and not in person.
Catholic Charities shelters are not admitting new clients (i.e., intake) this week.
All visits and tours of our facilities have been canceled indefinitely.
For those who do not have previously scheduled appointments and who we are assisting via our advisors and case managers, we will continue our assistance and communicate via phone (this includes our Rapid Rehousing/Pathways programs and Foundations of Life Pregnancy Centers and Immigration Services).
We are accepting donations of pre-packaged or sealed food.
Catholic Charities Free Medical Clinics (Dover, Wimauma, Dade City) will remain open.
We have rescheduled our Foundations of Life Pregnancy Center Walk for Life from April 4th to May 30th
We will continue to communicate with you and adjust our services and policies as deemed prudent for all concerned: supporters, clients, vendors and colleagues.
If you have never needed our assistance before, but due to this pandemic you now do, please reach out to us (www.ccdosp.org). We will do everything we can to assist you or refer you to an organization that can.
As Pope Francis recently stated in response to the pandemic, "United with Christ we are never alone." We live that sentiment everyday with ALL PEOPLE in need.
May God Bless You,
Thank you,
Maggie Rogers
Executive Director