Catholic High School Students Invited to Learn about Scholarship & "Instant Admit"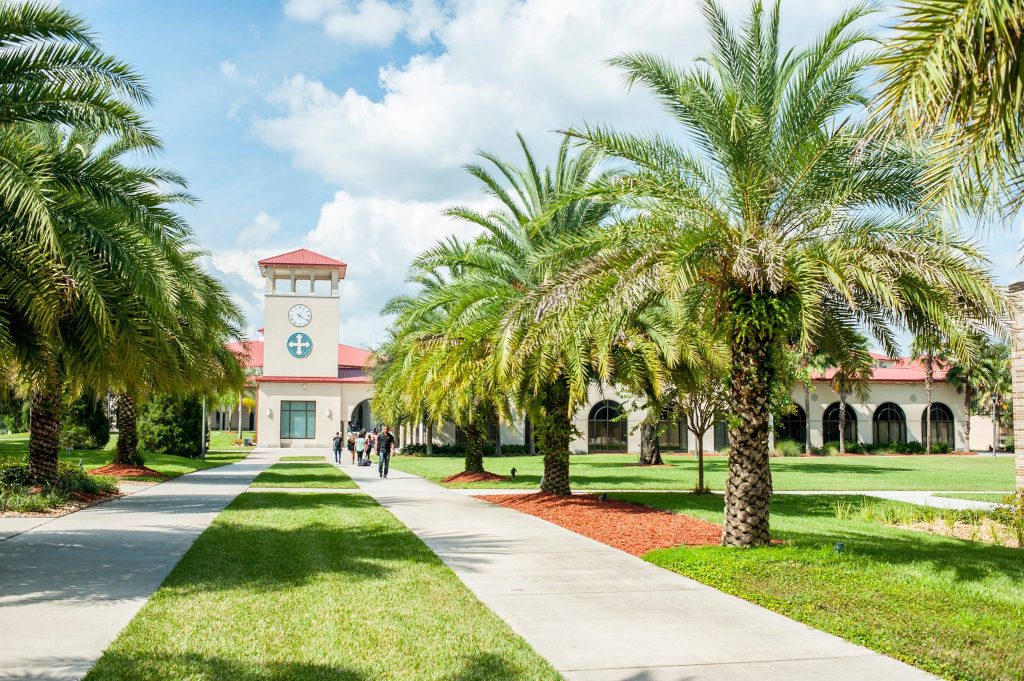 Saint Leo University will again offer the Catholic Promise Scholarship, which helps make higher education more accessible to Catholic high school students in Florida. The scholarship will be offered for undergraduate students for the Fall 2020 Semester at University Campus.
The Catholic Promise Scholarship will award Florida students who have attended four years at a Catholic high school with an annual scholarship of $14,000 toward their tuition at Saint Leo University's University Campus. The scholarship is renewable each semester for up to four years as a student earns a bachelor's degree. It will provide up to $56,000 in financial aid by the time the student graduates.
Saint Leo will host a Catholic Promise Instant Admit Day, 9 a.m. – 1:30 p.m., Saturday, October 19, in the Glen E. Greenfelder and Janet L. Denlinger Boardrooms in the Student Community Center. Prospective students and their families are invited to learn more about the Catholic Promise Scholarship.
"The Catholic Promise Scholarship helps bring the cost of a high-quality, private, liberal-arts education within the reach of many Catholic high school students across the state of Florida," said Dr. Senthil Kumar, Saint Leo University vice president of University Campus Enrollment Management.
The Catholic Promise Scholarship Instant Admit Day will provide guests with tours, and the opportunity to learn about the university's Benedictine heritage and the scholarship. Information will be provided about spiritual involvement, campus life, academics, financial aid, and more.
Prospective students should bring their transcripts and other documentation in order to be granted admission for the Fall 2020 Semester.
To register, go to www.saintleo.edu/catholic-promise.
To receive the scholarship, students must meet the following requirements:
Be an applicant for the Fall 2020 semester
Complete four years at a Catholic high school
Have an unweighted 3.0 GPA
Be a U.S. citizen and Florida resident
Attend Saint Leo at University Campus
Live on campus for all four years
Maintain a 2.5 GPA and full-time status while earning a degree
For more information, call (352) 588-8238.
About Saint Leo University
Saint Leo University is one of the largest Catholic universities in the nation, offering nearly 60 undergraduate and graduate-level degree programs to more than 19,500 students each year. Founded in 1889 by Benedictine monks, the private, nonprofit university is known for providing a values-based education to learners of all backgrounds and ages in the liberal arts tradition. Saint Leo is regionally accredited and offers a residential campus in the Tampa Bay region of Florida, 32 education centers in seven states, and an online program for students anywhere. The university is home to more than 95,000 alumni. Learn more at saintleo.edu.
Media Contact: Mary McCoy, University Writer & Media Relations, mary.mccoy02@saintleo.edu, (352) 588-7118 or cell (813) 610-8416