New YouTube Series is Directed at Young Adults and Families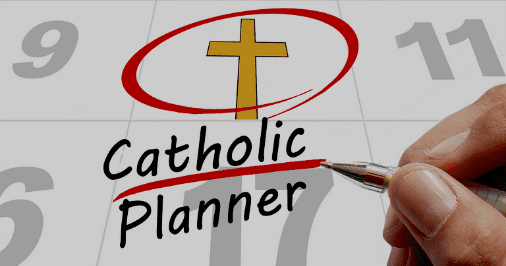 Recently ordained priest Father Connor Penn is hosting a new YouTube series to help younger Catholics fit faith into their crazy busy lives. Would you share this with a YouTuber in your life?
In the series, Catholic Planner, Father Penn brings a fresh perspective to the Catholic Church's comprehensive calendar of celebrations, solemnities, saints' feast days and more! Each episode will offer practical suggestions for encountering Christ in the week ahead. The series will also explain Catholic traditions that bring faith to life in our homes.
To view this series, which starts November 20, subscribe to the Diocese of St. Petersburg's YouTube Channel, www.youtube.com/dioceseofstpete.
---
Promotional graphics:
Square one and two | Horizontal one | Rectangle one and two
Catholic Planner is made possible by generous donors of the Annual Pastoral Appeal.
---
Written by Maria Mertens.