Celebrating the Solemnity of the Assumption of the Blessed Virgin Mary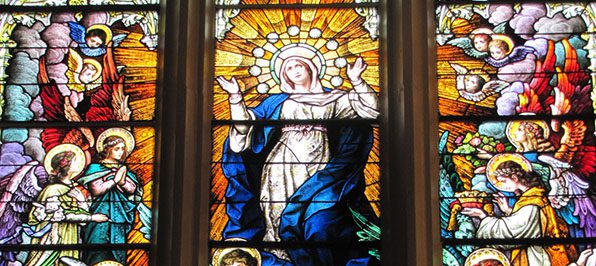 The Solemnity of the Assumption of the Blessed Virgin Mary falls on Thursday, August 15 in 2019. On this holy day of obligation, we commemorate when Mary's body and soul were assumed into heaven and she passed into eternal life.
In the mystery of her Assumption, Mary experiences immediately what we all will experience eventually, a bodily resurrection like Christ's own. "The Immaculate Virgin . . . when the course of her earthly life was finished, was taken up body and soul into heavenly glory, and exalted by the Lord as Queen over all things, so that she might be more fully conformed to her Son, the Lord of lords and conqueror of death" (CCC, no. 966, citing LG, no. 59).
Check your parish's bulletin or website for Mass times. Find a listing of our parishes here.
The Cathedral of St. Jude the Apostle in St. Petersburg will live video streaming the 8:15 a.m. School Mass so that any of the faithful who are homebound may watch.
Click here or watch the live video stream below.