Church Celebrates Gift of Married Love and Transmission of Life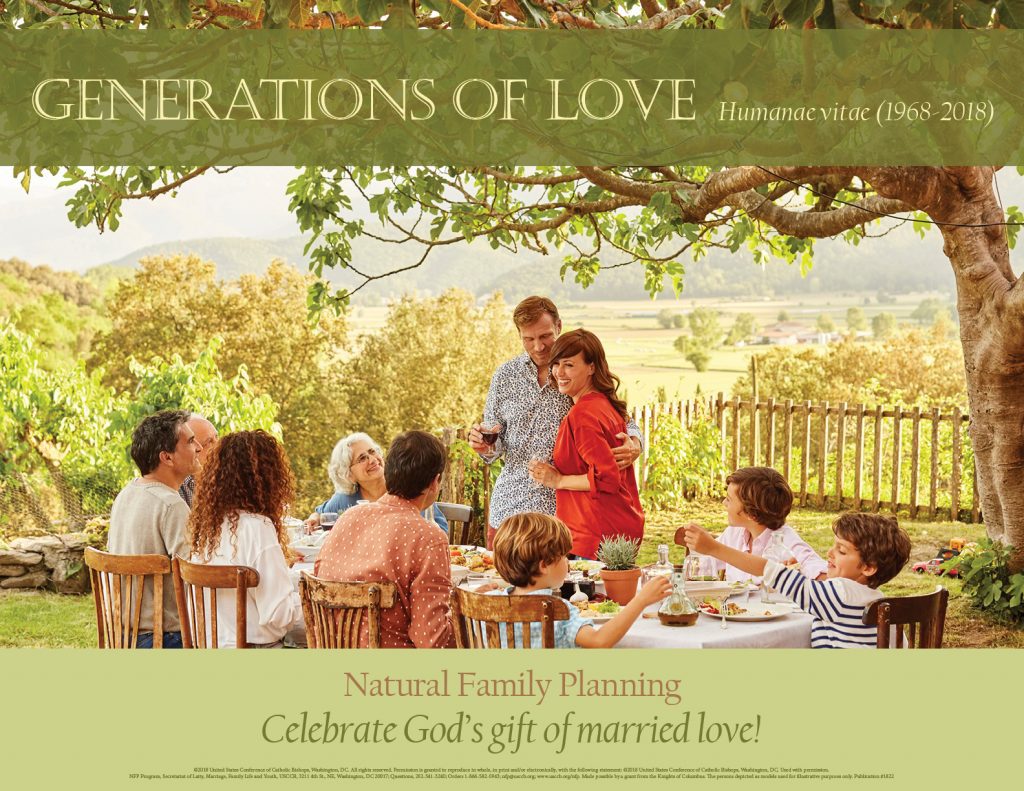 July 25, 2018 marks the 50th anniversary of Humanae Vitae, a papal encyclical written by Blessed Pope Paul VI in 1968 that provides beautiful and clear teaching about God's plan for married love and the transmission of life.
In Humanae Vitae, Blessed Pope Paul VI reflects upon how God designed the nature of married love. This he draws from Sacred Scripture and the Catholic Tradition. The Holy Father writes that married love is fully human (involving the body and soul). Married love is total, faithful, and fruitful (see HV no. 9).
"Fruitfulness" is discussed primarily in terms of God's gift of fertility to husband and wife. So important is this gift that Scripture teaches that God calls husband and wife to take up a sacred stewardship over the powers of life that He shares with them (see Gen. 1:26-28; cf. HV, no. 8). Consequently, spouses should be open to receiving children lovingly seeking to nurture them as they form their families.
"Contraception and sterilization do harm to the nature of married love and the gift of life"
Humanae vitae raises up the question of planning births in a family and the Church has always taught that it is reasonable for husband and wife to space and even limit births in their marriage for just reasons (see HV, no. 10); however, they are called to support God's design not to reject it. Use of contraception or sterilization rejects God's gifts. That is because contraception and sterilization do harm to the nature of married love and the gift of life–they separate the unitive and procreative nature of conjugal relations (see HV, no. 14). Within this context, the methods of Natural Family Planning (NFP) are acceptable because they respect God's divine plan for marriage. For more information, click here.
July 22 – July 28 is Natural Family Planning Awareness Week
Natural Family Planning is an umbrella term for certain methods used to achieve and avoid pregnancies. No drugs, devices, or surgical procedures are used to avoid pregnancy.
NFP reflects the dignity of the human person within the context of marriage and family life, promotes openness to life, and recognizes the value of the child. By respecting the love-giving and life-giving natures of marriage, NFP can enrich the bond between husband and wife.     For more information, click here.
St. Gianna's Center for Women's Health and Fertility Care in Largo is a Resource for Couples
The St. Gianna Center provides professional education, support, and training for the promotion of good reproductive health using the Creighton Model of FertilityCare™, which respects all human life. For more information, click here.