Clergy change ~ August 21, 2023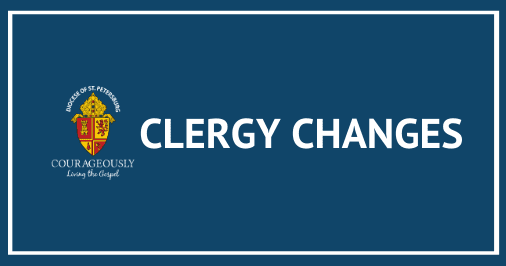 Most Reverend Gregory Parkes, Bishop of St. Petersburg, announces the following clergy appointment, effective August 15, 2023 through December 15, 2023:

APPOINTMENT
Very Rev. Joseph L. Waters, J.C.L. as acting Vicar General during the above-mentioned period, and continuing all other duties. During that time, Rev. Msgr. Robert F. Morris, Vicar General, has been granted a sabbatical leave. He will resume his duties after his return in December.