Congratulations Bishop Lynch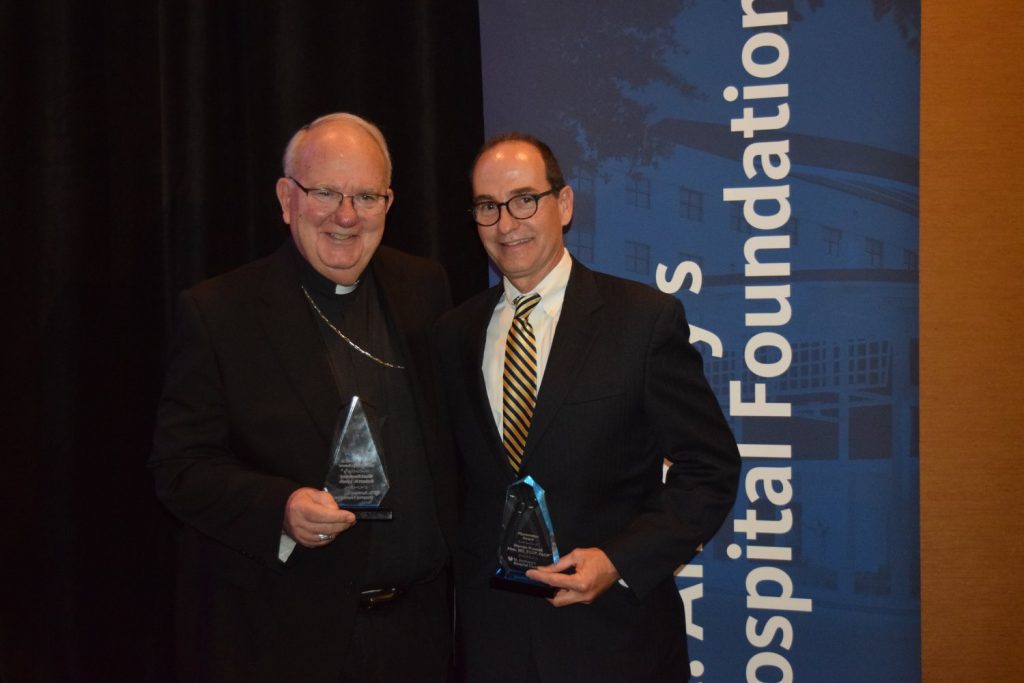 Bishop Robert Lynch received the Roy G. Harrell, Jr. Leadership Award on Feb. 22, 2018 at the St. Anthony Hospital Foundation Legacy Dinner. This award is presented to someone who demonstrates leadership through community service and is described through their work with attributes such as vision, courage, initiative, motivation, selflessness, commitment, dependability and accomplishment. There is a selection committee that takes nominations for a period of time and goes through all applications and chooses a top candidate.
Bishop Lynch was ordained and installed as the fourth bishop of the Diocese of St. Petersburg on January 26, 1996, and he retired on November 28, 2016.
St. Anthony's Hospital was opened by the Franciscan Sisters of Allegany (New York) on November 1, 1931 after renovating a small existing medical facility. The mission was to provide for the community the most modern medical science available with an emphasis on care that is truly humane. Over the years, in partnership with its medical staff, St. Anthony's pioneered many innovative services. Today, the hospital is respected for its expertise in cardiology, oncology, orthopedics, vascular services, neurology, and behavioral health.