Congratulations Deacon Ralph D'Elia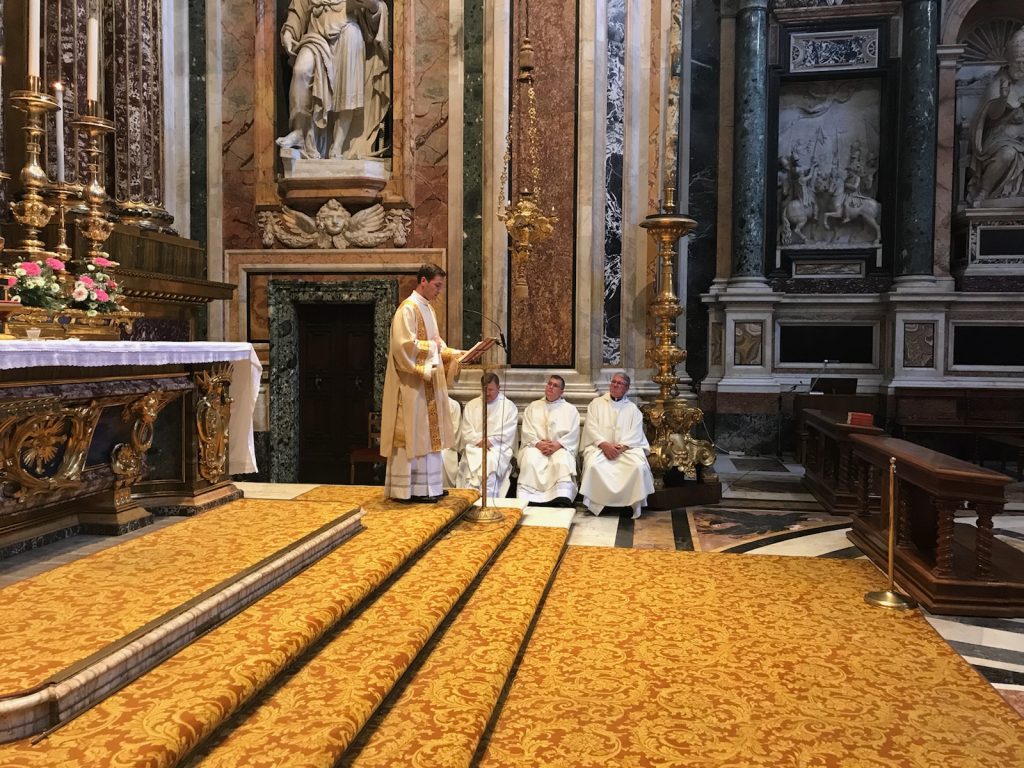 Congratulations to our seminarian, Ralph D'Elia, who was ordained a transitional deacon on Thursday, September 27, 2018 in Rome.
Bishop Gregory Parkes, Fr. Carl Melchior, Director of Vocations, Fr. Ken Malley, Pastor, St. Timothy Parish (Ralph's home parish) were present for the ordination, as well as Ralph's family and several priests from the Diocese of St. Petersburg.
Deacon Ralph preached his first mass on Friday, September 28, 2018 in the Pauline Chapel at the St. Mary Major Basilica with Bishop Gregory Parkes as the main celebrant.
Below are some pictures from the mass at the Pauline Chapel.