Congratulations Fr. Viet!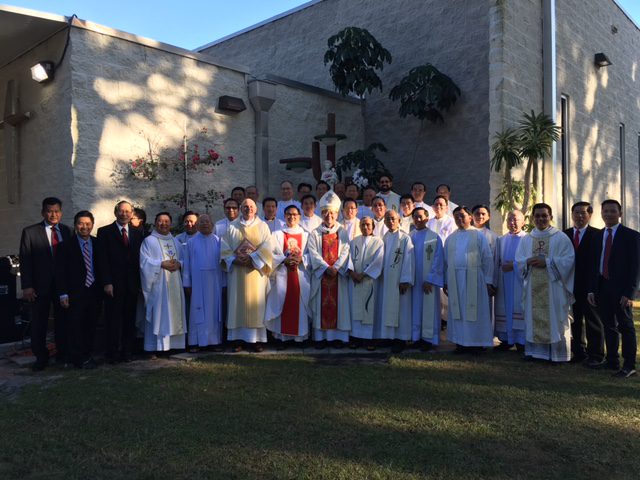 On October 20th, 2016 during a beautiful Mass and celebration Father Viet Nguyen was honored  by the Vietnamese community and his brother priests for his new assignment as administrator of The Holy Martyrs of Vietnam Mission in Largo. Visiting from Vietnam and presiding was Bishop Pierre Nguyen Van Knam of My Tho Province.
Please see the photos of Father Viet Nguyen as newly appointed administrator of the Vietnamese Mission here.