Congratulations St. Brendan Parish!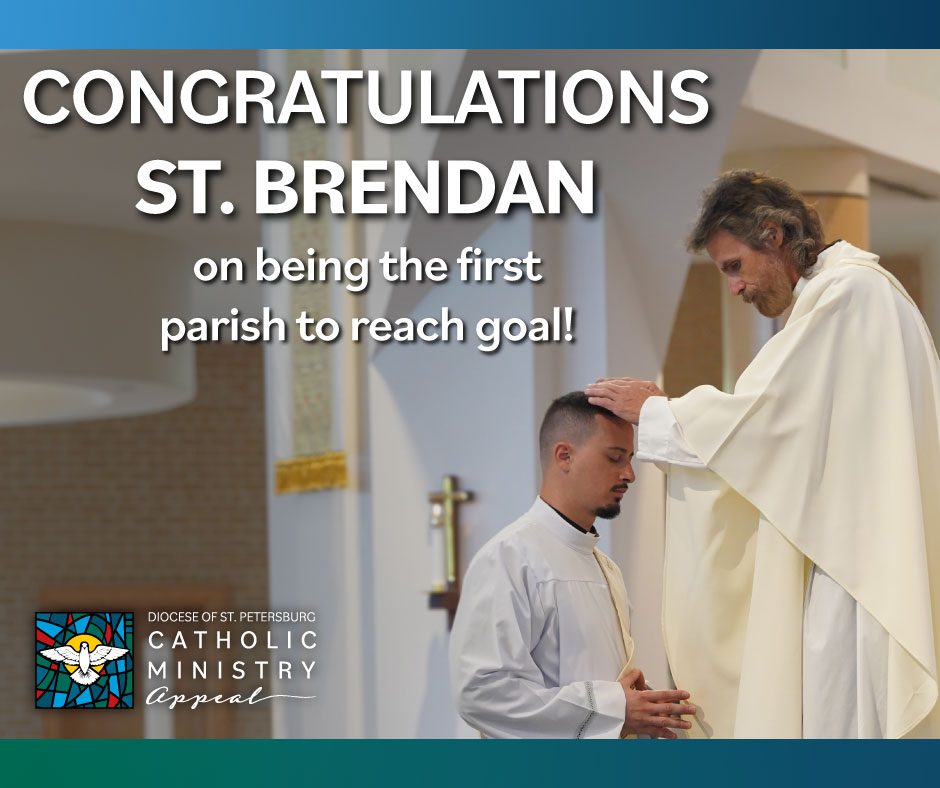 Parish leaders have spent months planning and diligently working to complete recommended activities and run a successful and positive Catholic Ministry Appeal active phase. And now, the first parish has officially exceeded its goal for our new Catholic Ministry Appeal. Congratulations St. Brendan Parish Family for surpassing goal in record time!
"This accomplishment has little to do with me and everything to do with the people of St. Brendan's," said Fr. Tim Sherwood, pastor of St. Brendan. "I was thrilled, both at the people's generosity and that the goal was met."
With parish goals no longer being tied to an assessment, donors now voluntarily support efforts that nurture spiritual life, embrace God's call to serve and accompany missionary disciples. Click here to read more about St. Brendan in the Gulf Coast Catholic.
We ask for prayers for our other parishes as we work together to achieve our total appeal goal of $7.1 million!