Now Is The Time To Be Courageous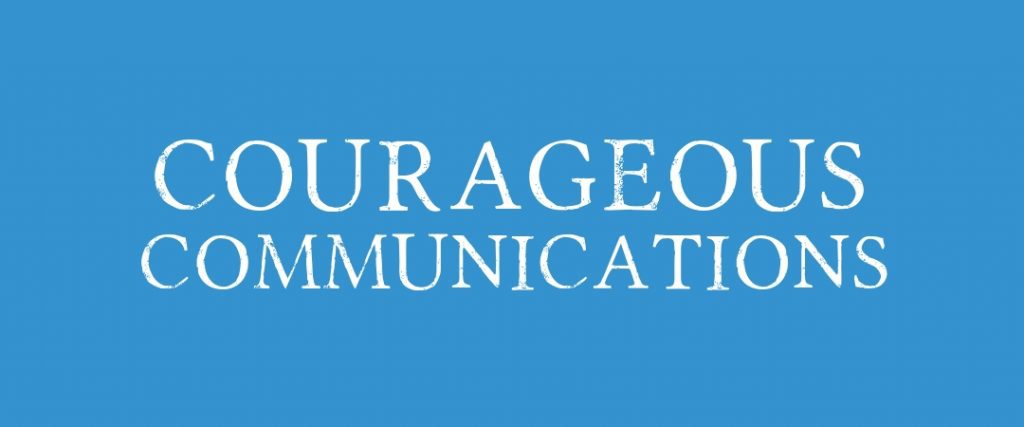 You've heard about Courageously Living the Gospel, a challenge to more boldly live our faith. This mutually shared vision calls us to proclaim the Good News, welcome and accompany others as Jesus did and grow in relationship with Jesus and others.
This requires effective communication!
That's why we're introducing Courageous Communications  – a resource to help parishes expand, enhance and enrich their communications so they can more effectively lead others to encounter the truth, beauty and goodness of Jesus Christ.
Courageous Communications Effort is Launched from Diocese of St. Petersburg on Vimeo.
We've created an online communications guide with tips for making the most of your print, digital and interpersonal communications. We hope this resource will help you to be Courageous in your Communications to proclaim the Good News and invite all to encounter the love and mercy of Jesus Christ.
Plus, we will be offering workshops and roundtables over the next 12 months.
Here is our current 2019 calendar of upcoming events:
Communication Regional Roundtables: All communication representatives from parishes and schools are invited to discuss current communication trends, best practices, challenges and training opportunities all while building a network of friends and colleagues that will support each other in ministry.
Thursday, November 7, 2019, 1:00 p.m. – 3:00 p.m., Prince of Peace Parish, 702 Valley Forge Blvd., Sun City Center, Register here.
Already held-thanks to all who attended!
Thursday, March 28, 2019, Essentials for Social Media Success
Thursday, April 25, 2019, Best Practices for Parish Communications
Thursday, May 9, 2019, How To Create Engaging Bulletins
Wednesday, July 24, 2019, 1:00 p.m. – 3:00 p.m., St. Paul Parish, Family Center, 12708 N Dale Mabry Hwy, Tampa
Wednesday, July 31, 2019, 1:00 p.m. – 3:00 p.m., St. Scholastica Parish
4301 W Homosassa Trail, Lecanto
Thursday, August 8, 2019, 1:00 p.m. – 3:00 p.m., St. Vincent de Paul Parish, 4843 Mile Stretch Dr, Holiday
Thursday, August 29, 2019, 1:00 p.m. – 3:00 p.m., St. Mary Our Lady of Grace Parish, 515 4th Street South, St. Petersburg
Thursday, September 19, 2019, 1:00 p.m. – 3:00 p.m., St. Catherine of Siena Parish, 1955 S Belcher Rd, Clearwater
Thursday, October 17, 2019, 1:00 p.m. – 3:00 p.m., Bethany Center, 18150 Bethany Center Dr, Lutz