Day of Reflection in Preparation for National Black Catholic Congress 2017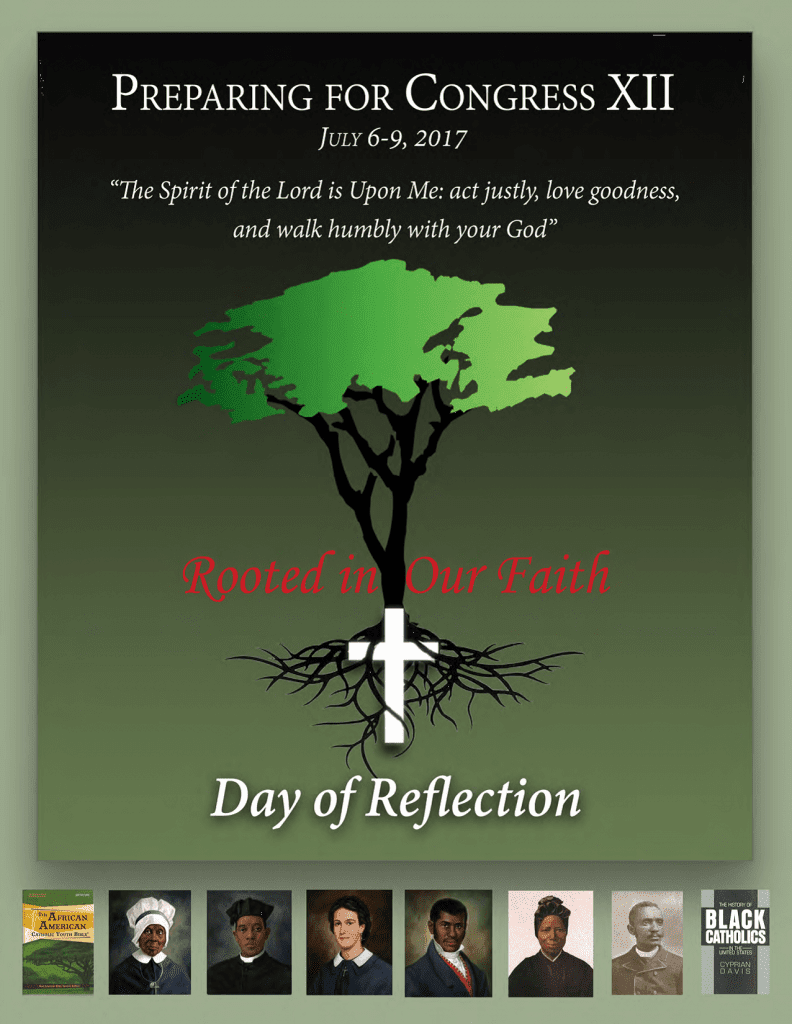 Please join us at our next diocesan Assembly meeting on Saturday, July 16, 2016 in the McLoughlin Center at Christ the King parish in Tampa, FL. The meeting will be from 8:30 AM – 4:00 PM.
The Black Catholic Assembly, Diocese of St. Petersburg will host a Day of Reflection in Preparation for the National Black Congress XII. The Congress is held every five years. From July 6 to July 9, 2017 Congress XII will be held on Orlando, Florida. If you have never been to the Congress before, this is a great opportunity. Our Day of Reflection will give us a framework in preparing for the Congress experience. A schedule of the day will be sent out later. The Congress theme "The Spirit of the Lord is Upon Me: act justly, love goodness, and walk humbly with your God" challenges us to be true evangelizers through our concern for social justice in our lives, in our actions and in the world around us. Our day will focus on events and activities that we can use and implement locally concerning social issues, human dignity issues, marriage and family life, youth and young adults, and activities for spiritual growth.
The Congress has activities for all age groups. Young Adults and Youth are invited and encouraged to attend the Day of Reflection.
For more information on the National Black Catholic Congress, visit their web page at www.nbccongress.org .
The Assembly meets quarterly at locations around the diocese. These meetings are a great opportunity for us to come together as diverse Catholics of African descent of the Diocese of St. Petersburg and share as a community. It is also a chance to meet some of our brothers and sisters in Christ. Youth and Young Adults are invited and encouraged to attend.
Please register for the meeting using the link provided so we can prepare for the number of people attending. You can register additional people. Refreshments will be served.