Deacon Gerald McGory (updated)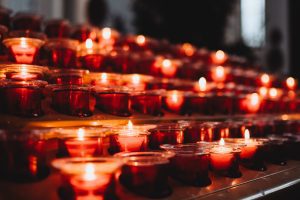 The Diaconate Office sadly informs the passing of Deacon Gerald McGory, 89, retired, from Transfiguration Parish, St. Petersburg.  Most recently, he attended the Cathedral of St. Jude the Apostle, St. Petersburg.  He passed away in the Lord on Wednesday, January 13, 2021.
Funeral Services on Monday, January 25th at the Cathedral of St. Jude the Apostle, 5815 5th Avenue North, St. Petersburg, FL 33710:

Viewing, 9:00 AM at the church
Funeral Mass at 9:30 AM with Bishop Emeritus Robert N. Lynch as the main celebrant.
Deacons wishing to attend and vest, please bring your gold and white dalmatic; vesting will take place in the Marian Room.
Note:  Due to the Covid 19 restrictions you will need to RSVP to smh@dosp.org by Friday, January 22, 2021.
Social distancing and masks are required.
Expressions of sympathy may be sent to the McGory family in care of the Cathedral of St. Jude (address above).
Please continue to keep the family in your thoughts and prayers at this most difficult time.
Obituary at this link.
++++
May he rest in peace!
"Well done, good and faithful servant. …
Enter into the joy of your master." ~ Mt. 25:23