Diocese of St. Petersburg Will Be Consecrated to the Immaculate Heart of Mary on May 6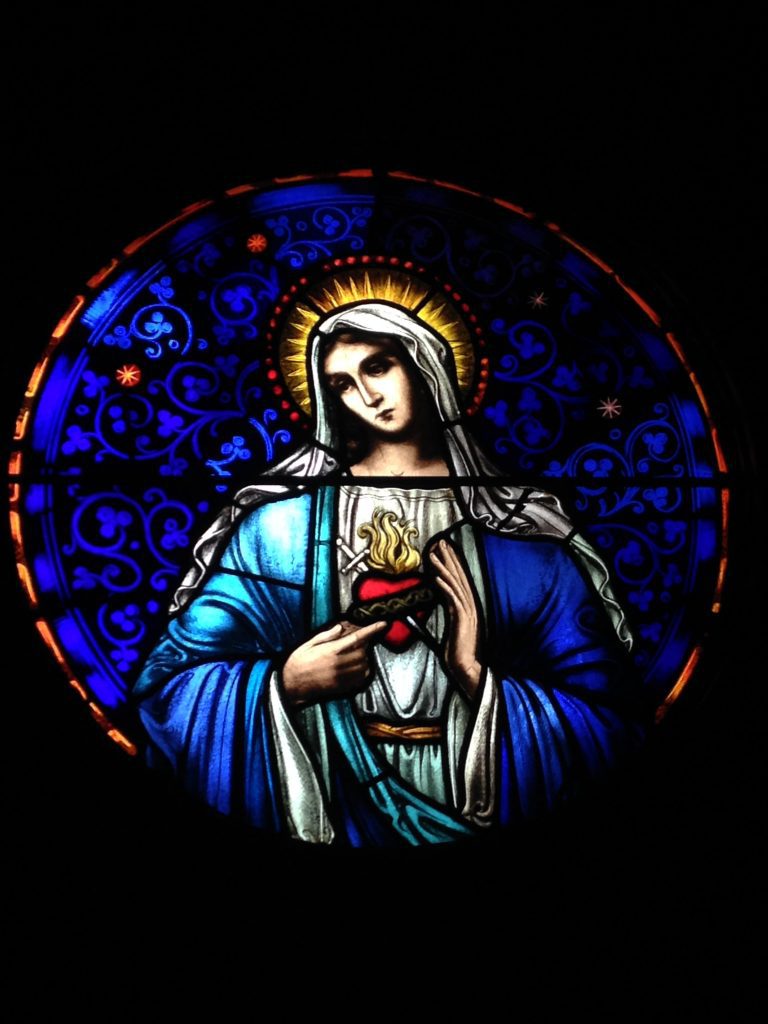 In an effort to lead all people closer to the Heart of Jesus, Bishop Gregory Parkes has announced that he will consecrate the parishes, schools, charities, ministries and all people who live in the five counties of the Diocese to the Immaculate Heart of Mary. To consecrate means to dedicate or set aside for a sacred purpose. Mary's life was set aside for the sole purpose of serving Jesus. By following her example, Catholics, too, can completely give themselves to Christ in a powerful way and give their lives to Him in service and love.
"An act of consecration to Mary is essentially an act of consecration to Jesus through Mary. As Saint John Paul II explained, 'Consecrating ourselves to Mary means accepting her help to offer ourselves and the whole of mankind to him who is holy, infinitely holy; it means accepting her help—by having recourse to her motherly heart,'" said Bishop Parkes, recalling the words of the former pope who had a great influence on his own vocation to priesthood.
The consecration will take place in the month of May because our culture celebrates the gift of mothers during May and Catholics also thank God for the gift of the Blessed Mother. The Catholic Church dedicates May to Mary in honor of her role as the mother of Jesus and of those in Heaven and on Earth. She mothers everyone like a true mother, and she is the model for those who want to be faithful followers of Christ.
All are invited to the Cathedral of St. Jude the Apostle on May 6 at 3 p.m. for a Holy Hour led by Bishop Parkes to take part in this special celebration that takes place during the 50th anniversary of the establishment of the Diocese of St. Petersburg. Parishes are also invited to host a "viewing" of the Consecration via livestream to join virtually in this act of prayer, devotion and humility.
Additional Information:
On Friday, May 13, 1983 Bishop Thomas Larkin dedicated the Diocese of St. Petersburg to the Immaculate Heart of Mary. In a letter from the diocesan archives, he wrote, the decision was "in response to a request from the Holy Father, John Paul II."
In October of 2013, Pope Francis hosted a two-day Marian celebration with more than 100,000 pilgrims and consecrated the world to the Immaculate Heart of Mary on the anniversary of the final apparition of the Blessed Virgin Mary at Fatima in 1917. During the apparition of Mary a century ago in Fatima, Portugal, the Blessed Mother spoke about the importance of consecration to her Immaculate Heart.
All who have already consecrated themselves to the Immaculate Heart of Mary, are encouraged to join in the Diocesan consecration on May 6 to be a witness of the joy and hope that comes from a life joined to Mary and Jesus.