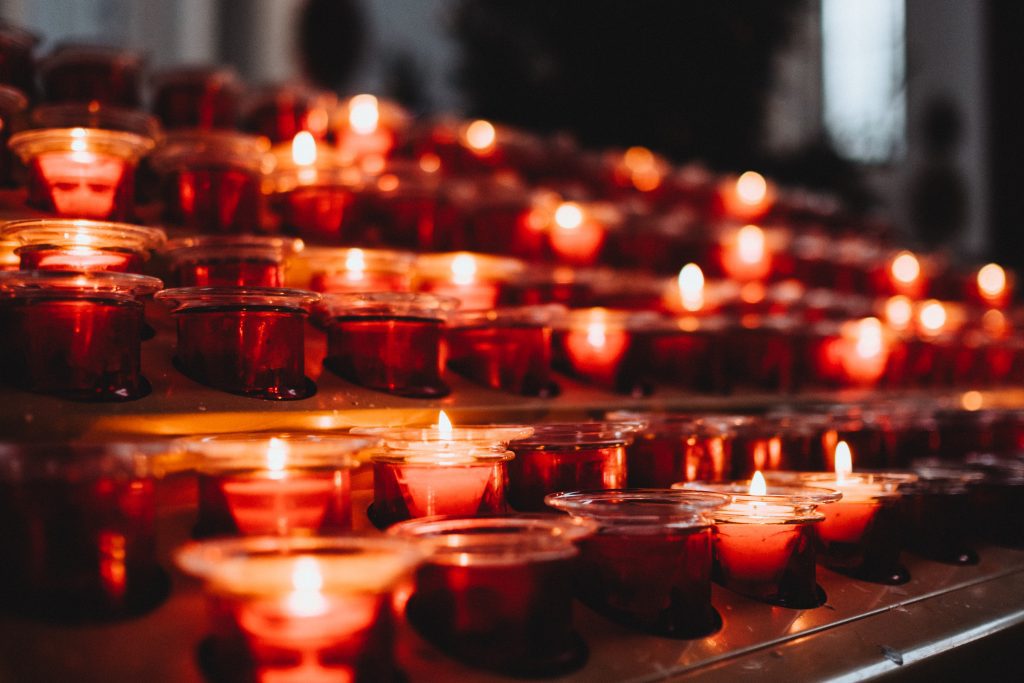 We sadly inform the passing of Donna Marie Hoffman, age 55, of Inverness, on October 4, 2020 at Citrus Memorial Hospital following a lengthy illness.  Donna was the sister of Debbie Sosnicki, Office Manager of Our Lady of Fatima Parish, Inverness.
Donna was born in Staten Island, NY on September 18, 1965. She and her parents moved to Inverness in 1974 from Staten Island. She was a longtime member of Our Lady of Fatima Catholic Church.
Donna left her earthly life of disabilities and health issues for a life of perfection with our Heavenly Father where she is once again whole, and reunited with those who preceded her in death, her parents Martin E. and Rosalind "Friedman" Hoffman, and great nephew Travis Sosnicki.  She leaves behind a grieving family who loved her deeply. Her sister Deborah Sosnicki of Inverness, and brother Michael J. Hoffman, Oceanside, New York.
Funeral Mass was celebrated on October 8, 2020 at Our Lady of Fatima Catholic Church.
Burial will follow at a later date in Oak Ridge Cemetery.
Complete obituary at this link.
Please keep Debbie and family in your thoughts and prayers.
++++++
May her soul and the souls of all the faithful departed
by the Mercy of God, rest in peace.