Evening of Tribute to Deacon Lionel Roberts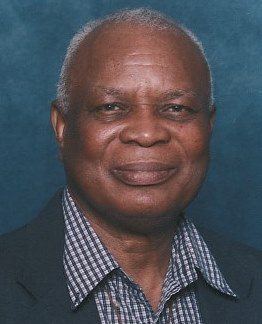 Blessed Trinity Church in St. Petersburg, invites you to a Testimonial Dinner and Celebration honoring Deacon Lionel Roberts in appreciation of his many local, national, and international contributions in service to his Church, his community and the Diocese of St. Petersburg.
Deacon Lionel was ordained for the Diocese of Brooklyn in 1977.  He and his family moved to St. Petersburg in 1984 when he was first assigned to Blessed Trinity Parish, and he has served the Diocese of St. Petersburg in many capacities over the last thirty years.   He was Assistant Director for the Office of the Diaconate as well as a member of the Diaconate Advisory Board.  Appointed by Bishop Thomas Larkin in 1984, he was the first Director of Black Catholic Ministries and championed countless community-building projects and services striving for upward mobility in the Black Community for decades.  His latest contribution was at the invitation of Archbishop Gilbert, where Deacon was asked to create and develop the Diaconate program for the Archdiocese of Port of Spain, in his native country of Trinidad.   Turning 90 this year, Deacon Lionel continues to serve with profound love and faith his beloved community of Blessed Trinity together with Merlene, his beloved wife of fifty-two years.   In 2002 upon the nomination of Monsignor Anton Dechering, his pastor at that time,  Deacon Lionel Roberts was the recipient of the St. Jude Medal Award, presented by Bishop Robert Lynch who plans to attend this evening of celebration. 
This dinner will take place on Saturday, August 22, 2015 at the St. Petersburg Country Club, 2000 Country Club Way South, St. Petersburg,  5:00 pm to 9:00 pm. Cost will be $35.00 per person and seats are limited. ave Deadline to RSVP is August 15, 2015.    If you are interested in participating please contact "Bernie" Young at Bernie@bernieyoung.com or Effie Alexader at 727-895-1205.